The White House dismissed a reporter asking Monday whether President Biden was "embarrassed" about San Francisco's need for a "total makeover" ahead of Chinese President Xi Jinping's, along with other world leaders, planned visit there for the Asia-Pacific Economic Cooperation (APEC) summit this week.
The exchange came during the White House press briefing when National Security Advisor Jake Sullivan attempted to avoid the question about the liberal city's effort to remove homeless encampments for the summit before flat out refusing to respond.
"The president is incredibly proud of the record that the United States will bring as hosts to this summit. And I went through some of it today: the strongest economic record of any developed country, the lowest unemployment over a sustained period in half a century, far-reaching investments in innovation in ships, re-building America's infrastructure," Sullivan said, making no mention of the removal of the homeless.
WATCH: BIDEN AGAIN REFERS TO VP AS 'PRESIDENT HARRIS' DURING WHITE HOUSE'S STANLEY CUP CELEBRATION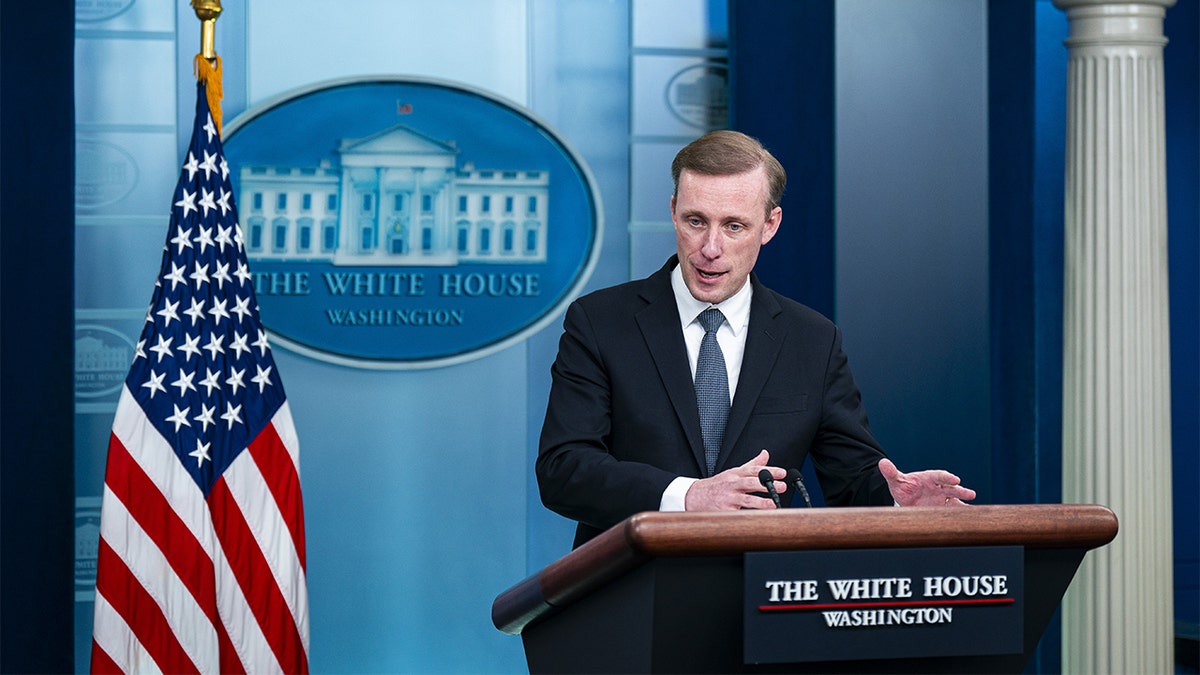 The reporter pressed Sullivan, noting that even Democrat California Gov. Gavin Newsom admitted it was "true" that the cleanup was because of the upcoming APEC summit.
"Does President Biden agree it's more important to impress the leader of China than the American people that live in San Francisco and pay taxes every day?" the reporter asked.
"First, I completely reject the premise of your question, but, secondly, I don't know what the context of what Governor Newsom said, so I won't respond to it," Sullivan responded.
KARI LAKE OFFERS SOLUTION TO REPUBLICAN ELECTION LOSSES, PREDICTS GOP VOTERS WILL 'SHOW UP' FOR ONE MAJOR NAME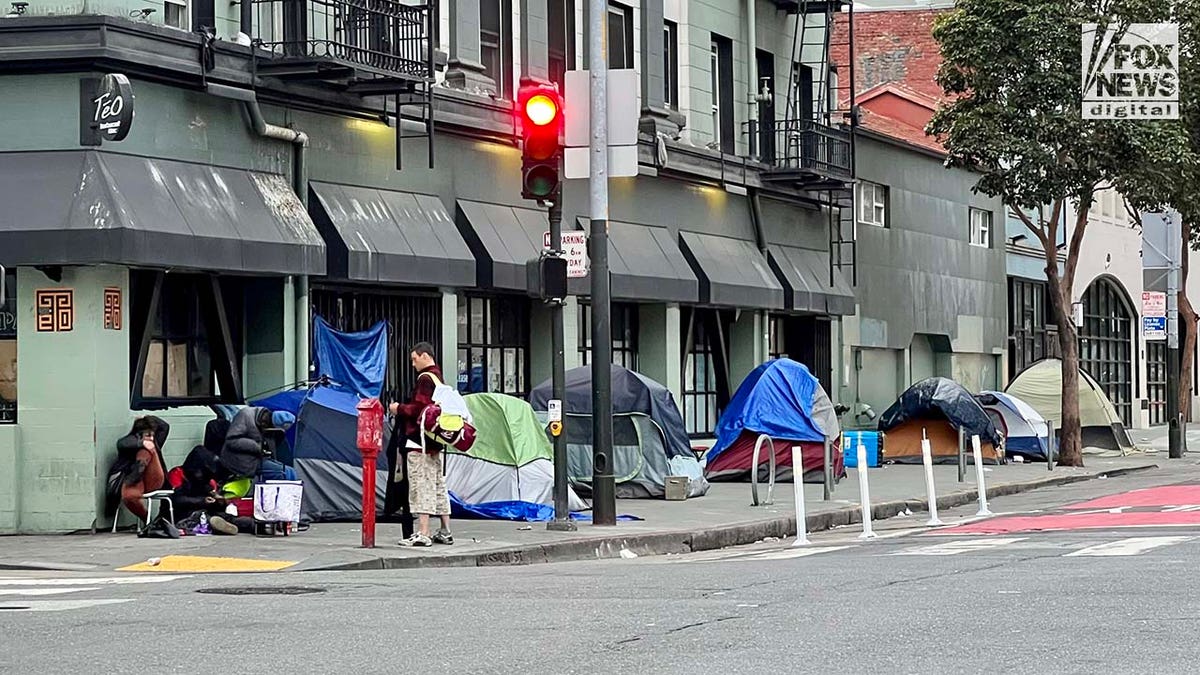 Local Fox affiliate KTVU reported that the efforts to clean the city have created "noticeable" cleanliness to the streets but also far fewer homeless encampments on major thoroughfares. 
Additionally, emails obtained by the San Francisco Chronicle show that the city's superintendent of Street Environmental Services Christopher McDaniels was "concerned about historical encampments that are close to priority areas." 
Those areas include seven intersections in two neighborhoods that have long been the "epicenter" of the homeless crisis, according to the Chronicle. Another official, San Francisco Deputy Director of Operations DiJaida Durden, said that the city needed to "stay on top of the growing encampments," then asked, "Do we have a plan?" 
SPEAKER JOHNSON TELLS NYC TO AXE SANCTUARY CITY STATUS IN RETURN FOR MIGRANT FUNDING: 'UNCONSCIONABLE'
The Chronicle noted that the areas Durden flagged have ended up "tent-free" just days ahead of the APEC summit. 
The much-anticipated face-to-face between Biden and Xi will be the first since the two leaders met in Indonesia in November 2022.
CLICK TO GET THE FOX NEWS APP
Fox News' Peter Aiken contributed to this report.