The ongoing talks between US President Joe Biden and Chinese President Xi Jinping took an intriguing turn when both leaders discussed and praised their respective cars. Biden complimented Jinping's official ride, the heavily customized Hongqi N701, popularly known as "Red Flag." While commenting on the N701, Biden remarked that it's a beautiful vehicle, akin to the Cadillac in which he is driven, famously known as "The Beast."
During their lunch together following the official talks, Biden jokingly informed Jinping about his car's nickname, "The Beast."
Both cars were present at the lunch venue, where Biden arrived to bid Jinping an official send-off.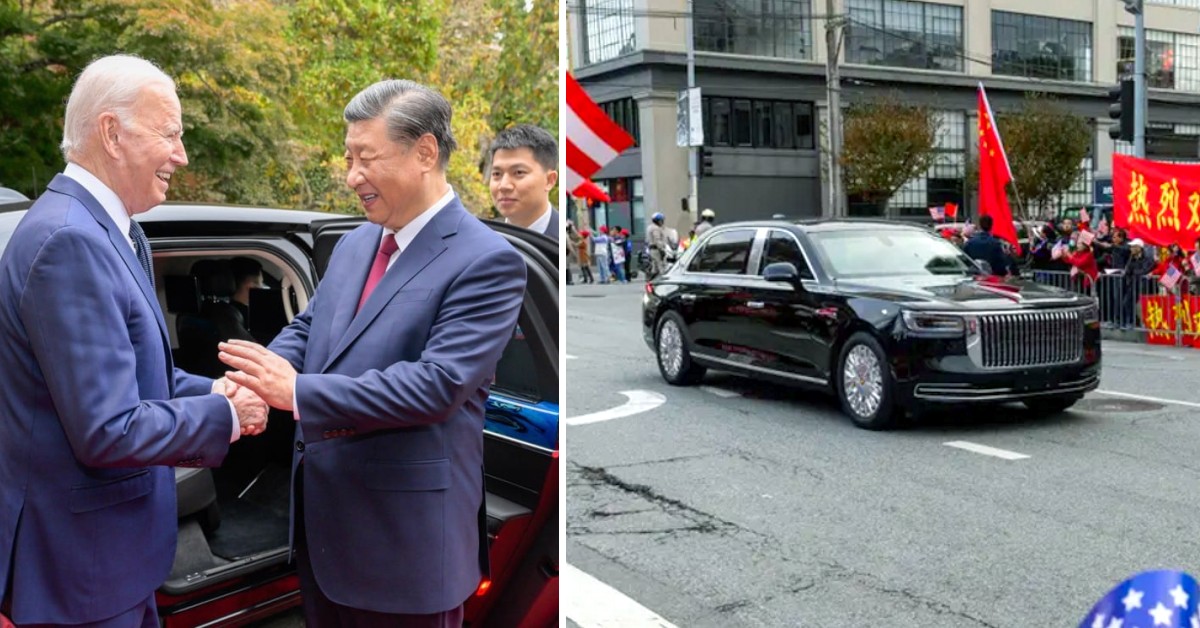 It was during this moment that Biden took the opportunity to praise Jinping's official car while also referencing his own.
The US President's official ride, widely recognized as "The Beast," is essentially a heavily customized and armored version of the Cadillac One sedan. Introduced in 2018, this Cadillac One measures 5.5 meters long and weighs around 9.1 tonnes. Based on the GMC Topkick platform, it serves as a fortified mobile safety room on wheels, equipped with safety features such as a chassis that is 20cm thicker and windows that are 13cm thicker, both of which are bulletproof.
Cadillac One "The Beast" is powered by diesel engine
"The Beast" is powered by a 6.5-liter Duramax diesel engine, generating 214 bhp of maximum power and capable of reaching a top speed of 100 kmph. The car features a reinforced carriage providing multiple layers of protection against explosives. Additionally, it is equipped with run-flat tires that can operate even after multiple punctures, along with capabilities to create oil slicks, smokescreens, and electrocution on door handles for intruders or attackers.
In contrast, limited information is available about the "Red Flag," the vehicle in which the Chinese president is transported officially. Based on the Hongqi N701 sedan, this armored vehicle is relatively less exclusive and powerful compared to "The Beast." Introduced in 2022, this armored Hongqi sedan also measures 5.5 meters, weighs around 3.5 tonnes, and costs almost half of what "The Beast" does. The Chinese president's official ride can reach a top speed of 200 kmph and boasts a power output of 360 bhp from its V8 engine under the hood.
Indian ministers get foreign-made cars
Unlike China, USA and even Russia, Indian top honchos like Prime Ministers and the President use imported vehicles. The President of India uses two Mercedes-Benz S650 Guard. The vehicle has been serving as the official vehicle for a few years now.
Prime Minister Narendra Modi introduced a few new cars to his convoy. Apart from the official BMW 7-Series Guard, prime minister also uses an armoured Toyota Land Cruiser and a Land Rover Range Rover Sentinel.