FIRST ON FOX: Conservative Dad's Ultra Right Beer, the brand launched in opposition to Bud Light's "woke" partnership with a transgender influencer, has announced a limited edition version of the beverage featuring former President Trump's mugshot.
Dubbed "Conservative Dad's Revenge," the limited edition cans featuring the former president's image will be offered through the company's website for two weeks or less, with a portion of the proceeds going to GOP legal defense funds in Georgia.
"It's time for conservatives to stand up and refuse to back down. We're doing our part to fight the communists running the Fulton District Attorneys office by raising money for our Georgia friends who have been unjustly indicted," CEO Seth Weathers said in a statement first shared with Fox News Digital.
ULTRA RIGHT 'WOKE FREE' BEER IS HITTING THE SHELVES IN THOUSANDS OF STORES, RESTAURANTS ACROSS SOUTHERN STATES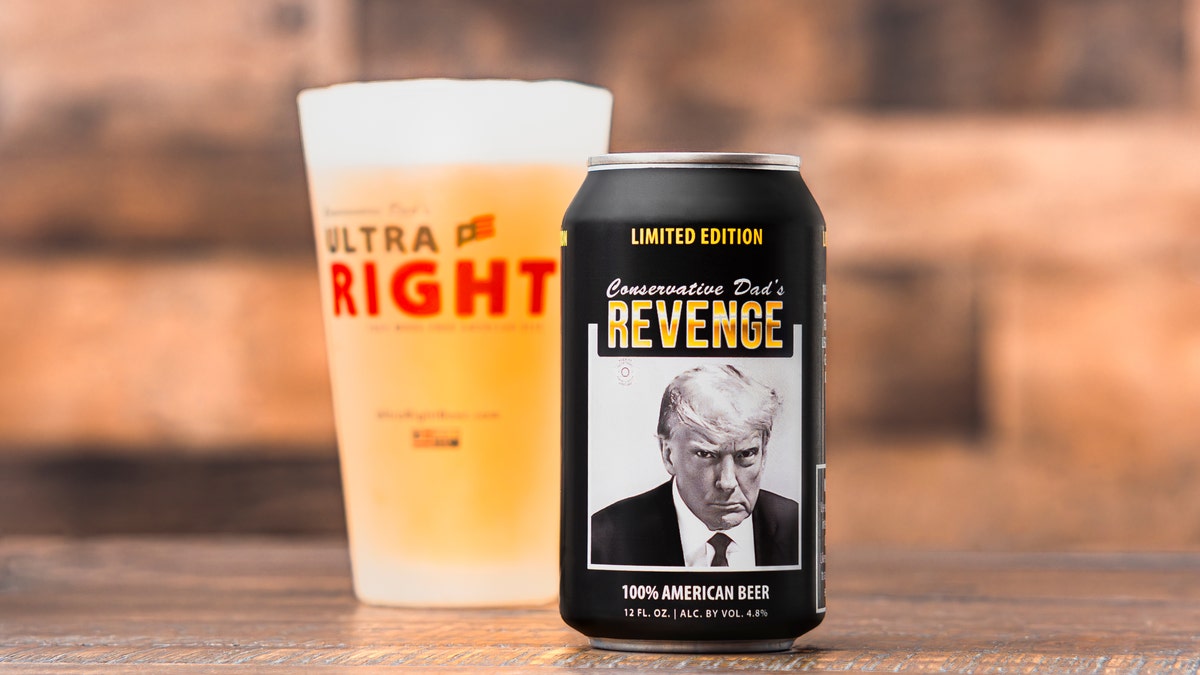 Ten percent of sales generated from the limited edition cans, the company said, will be "donated to the Georgia Republican Party and the David Shafer Legal Defense Fund to defend Georgia's Trump electors against unjust political prosecution."
"The proceeds are essential for us to continue supporting the legal defense of our Electors, who are being persecuted by the rogue Fulton DA, Fani Willis, for the false 'crime' of lawfully contesting an election," Josh McKoon, chairman of the Georgia Republican Party, said in a statement.
For those looking to get their hands on a six-pack of the limited edition beer, the company will have them listed online for a price of $25 plus shipping.
"Conservative Dad's Revenge will become the most collectible beer can in history while helping fund a fight against injustice," Weathers said. "The unjust prosecution of our fellow citizens is a historic moment in our history, how we respond will determine our future as a nation."
BEER INDUSTRY EXPERT: BUD LIGHT'S DECLINE LOOKS 'QUASI-PERMANENT,' 'THOSE CONSUMERS ARE JUST LOST FOREVER'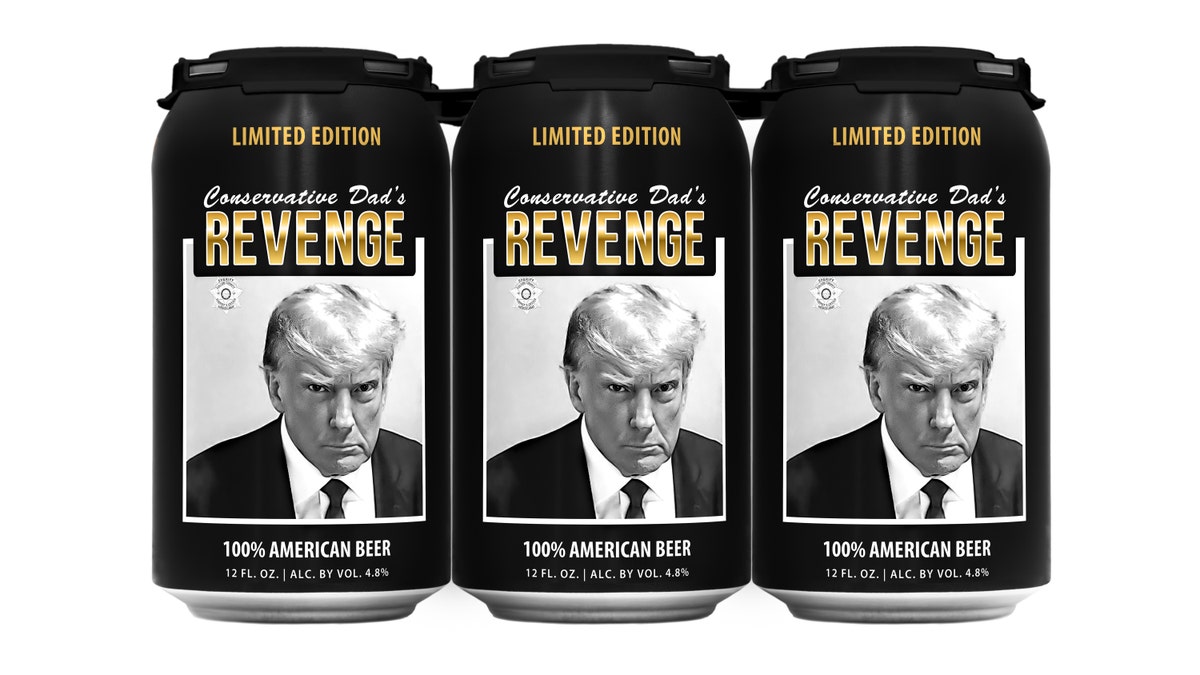 Last month, the company announced it had signed new distribution deals in multiple states to appear in thousands of retailers, bars and restaurants.
What first began in April as an online-only brand for "100% woke free" beer lovers is already being sold in stores and restaurants throughout Georgia and Arkansas after just a few months in business.
The conservative ale was an immediate hit among beer drinkers, surpassing $1 million in sales, gaining over 10,000 customers and selling 20,000 six-packs within the first two weeks of its launch.
Weathers has attributed the company's success to individuals "fighting back with their wallet" and has made clear that a portion of the sales will help fund the customers' priorities.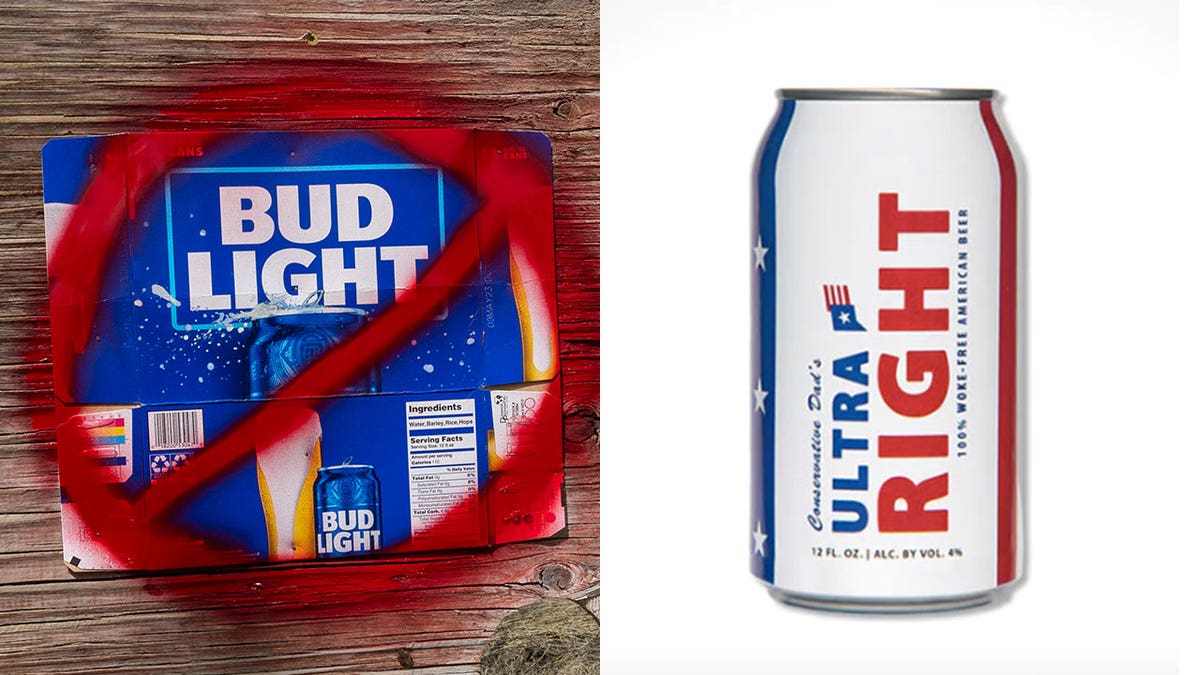 CLICK HERE TO GET THE FOX NEWS APP
While Conservative Dad's Ultra Right Beer has witnessed an uptick in sales, Bud Light parent company Anheuser Busch saw $27 billion in market value vanish just two months after the boycott began over their controversial campaign with transgender influencer Dylan Mulvaney.
The historic image of Trump that is being used on the cans was taken last month when he was booked into the Fulton County Jail in Atlanta. The mugshot is the first ever taken by a former U.S. president and comes as Trump faces 13 charges relating to his alleged efforts to overturn the results of the 2020 presidential election in the state.
Fox News' Aubrie Spady contributed to this report.