Dear Quentin,
I have been with my wife since 1993. We lived together for a few years and, in 2004, we finally married. We are both in our 60s. When my wife retired, her company offered a one-time payout of approximately $1 million, which our financial adviser put in her name in IRAs. We are relatively wealthy: we have cash savings of $300,000 and other investments of $3.2 million, which include that $1 million payout. The rest of our wealth is made up by a mix of joint funds (held in stocks etc.) that we gradually built up over the last 12 years. If we divorced, would I be entitled to share in that $1 million she received from her company?
Husband in Florida
Related: I'm a 61-year-old single librarian and 'proud' Democrat from Maine. Should I move to Florida like Jeff Bezos?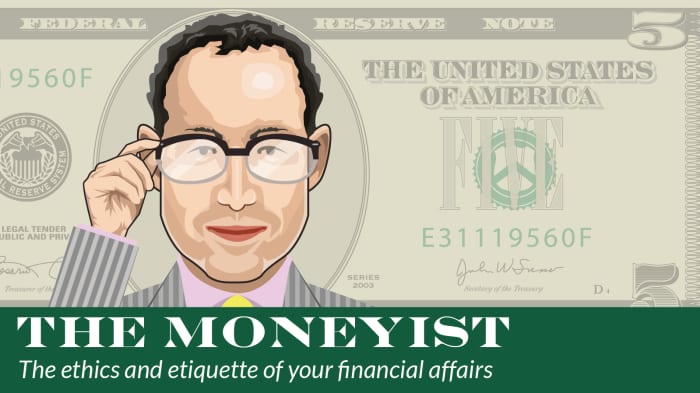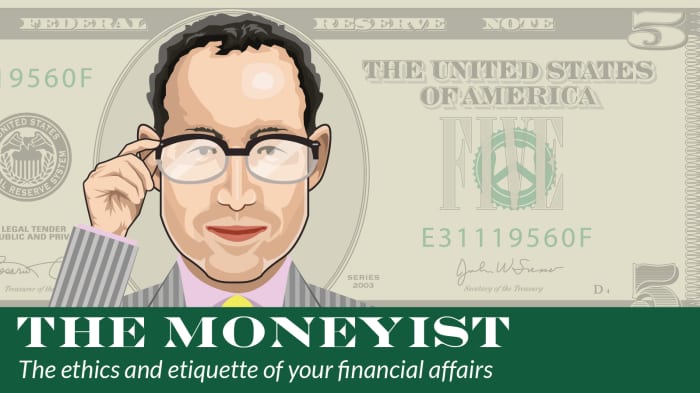 Dear Husband,
If you are seriously considering a divorce, your timing is perfect. For your wife? Not so much.
Florida is an equitable-distribution state, where assets are divided fairly if not always equally, and not a community-property state, where everything earned during the marriage is split 50/50 (with inheritance being the one common exception). There is a presumption that marital property should be split 50/50, but a judge could decide upon a different division of this $1 million given that it was a one-off payment to your wife and made in the final days of your marriage. Your lawyer would, however, operate on the assumption that this is community property, as it was earned during the marriage, and push for a 50/50 split.
Separate property is typically property owned prior to the marriage that was not commingled with marital assets. "The Florida spousal rights law permits spouses to share all marital debts and assets, even if the debt is tilted under one spouse's name," per this guidance from Elder Law, P.A., a law firm with offices across the Sunshine State. "For example, if you open a joint credit card with your spouse, but your spouse did all the spending, according to the law, you are still responsible for this debt even though you did not do any spending unless you can prove to the court that your spouse hid all the debt or the account from you." 
It may appear opportunistic or unseemly, but people do time their divorces so they can walk away with the largest slice of the pie as possible. Divorce is a particularly unforgiving business. Waiting for a partner's annual bonus, or pushing a divorce over the finish line and/or delaying your own bonus are not such rare tactics. Divorce filings usually surge in January as people decide to start their new year with a clean slate, perhaps nudged by a stressful holiday season. In fact, there's a 33% increase in divorce filings between January and March, studies suggest, which also makes divorce season a prequel for the spring homebuying season. 
Prepare for your net worth to be halved by the time the ink is dry on your divorce papers, so if you have $3.2 million now, you'll walk away with $1.6 million. Qualified domestic relations orders (QDRO) allow a spouse to receive a portion of their ex-spouse's retirement plan. You'll also have to sell your home, so you may wish to think about downsizing. It's a tough break in your retirement years, but some couples discover that all that free time puts the marital problems into sharper focus. In fact, 36% of people getting divorced are over the age of 50, the Center for Family and Demographic Research at Bowling Green State University in Ohio.
You will also have to pay your own health insurance, in addition to all those other bills — from utilities to groceries. But your marriage-era Social Security benefits may outlast your marriage. To qualify for your ex-spouse's Social Security benefits, you will need to have been married for at least 10 years, be 62 years of age or older, and you must remain unmarried. Women tend to have a harder time recovering financially from divorce later in life, social scientists say, but men are more likely to suffer from social isolation in its aftermath. You may walk away with an additional $500,000 and your "freedom" — only to face a new set of problems as a single man.
If you're both unhappy, you may wish to part. But be very sure before you file those papers.
You can email The Moneyist with any financial and ethical questions at qfottrell@marketwatch.com, and follow Quentin Fottrell on X, the platform formerly known as Twitter.
Check out the Moneyist private Facebook group, where we look for answers to life's thorniest money issues. Post your questions, tell me what you want to know more about, or weigh in on the latest Moneyist columns.
The Moneyist regrets he cannot reply to questions individually.
Previous columns by Quentin Fottrell:
If I buy a home with an inheritance and only put my name on the deed, does my husband have any rights? 
I cosigned my boyfriend's mortgage, but I'm not on the deed. I didn't want to marry again after a costly divorce. How do I protect myself?
My mother claims I'm in her will but refuses to show it to me. Should she put my name on the deed to her home?