I finally have something in common with Jeff Bezos. He is moving to Miami. I too am thinking of moving to Florida in the next year or so. My parents retired there 25 years ago; my father passed away in 2019, but my mom is still alive. I am also nearing retirement, and thought I would follow in their footsteps. I have a house in Maine, which I intend to sell when I finally make the move. I've lived here for 11 glorious years, and made a lot of friends. I'm a librarian, but don't believe anything or everything you have heard about librarians, we are a social lot. 
I'm 61 and earn $85,000 a year, and have a lot of friends. But I reckon my mom has only a few good years yet, and she is slowing down. I bought my house for $160,000 and it's now worth $350,000 or thereabouts, if I can sell it with the way interest rates are going. If not, I could rent it out. So my question is: Should I retire to Florida like Jeff Bezos? I've been window shopping for properties around Sarasota and Tampa, but I'm flexible. I am proud to live in a blue state, but I also want to be within an hour or so of my mom, so I can see her as often as possible. 
I've been feeling restless and, frankly, glum lately. And I thought this change would do me good. Am I mad? Is this a good move?
Florida Bound
Related: My ex-husband is suing for half of our children's 529 plans — eight years after our divorce. Is he entitled to plunder these accounts?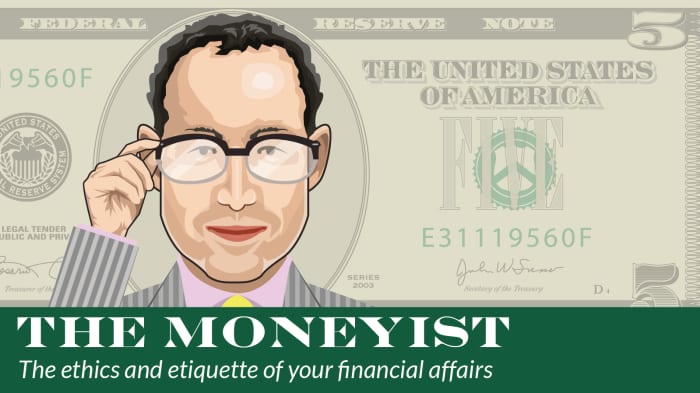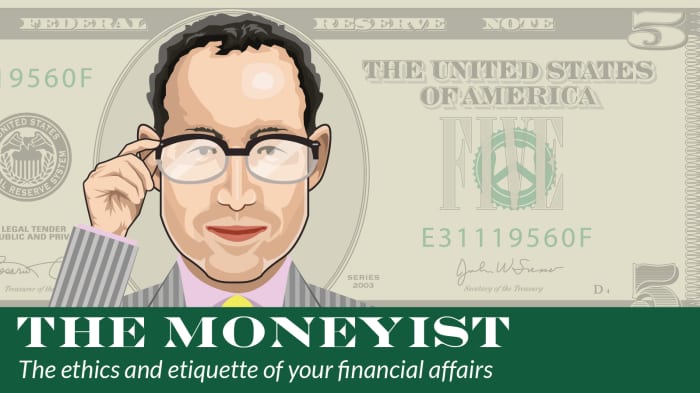 Dear Florida Bound,
You and Jeff Bezos do share that one concern about wanting to be near your aging parents. No matter how many billions of dollars you have in the bank, there's one thing that money can't buy — time. The Cape Canaveral operations of his space company, Blue Origin, are also in Florida, so it's a convenient business move and a tax-savvy one. Maine has a capital gains and income tax; but Florida, like Washington, has no state income tax; unlike Washington, it has no capital-gains tax. You and Bezos will be following in the footsteps of former president Donald Trump, who lived in New York before he tax domiciled at his Mar-a-Lago Palm Beach estate. 
Billionaires — not unlike retirees — tend to move out of states with estate taxes, according to a recent study by researchers at the University of California, Berkeley and the Federal Reserve Bank of San Francisco. The trend grows stronger as billionaires grow older. But whether you're a billionaire or a mild-mannered librarian, when you move, you should move. If you spend more than 183 days in Maine per year and/or still have a home there, and you do not spend a similar amount of time in Florida, the tax folks in Maine could ask you to pay Maine income tax. (You may have to keep records of your comings and goings (airline tickets and credit-card receipts etc., but be warned that tax agencies can also subpoena your cell-phone records).
Should you move to Florida? Be prepared for the humidity — and the culture shock. You may be used to those lovely 78°F/26°C summers in Maine. Try swapping that for 95°F/35°C. Florida is a very different place to Maine, both culturally and politically. You may find yourself living next-door to an equally proud Trump supporter. If you enjoy living in a blue state, assuming you are a supporter of President Joe Biden, how would that make you feel? Or are you living in a Democratic blue cocoon (or lagoon)? Do you have friends across the political divide? We have a presidential election in November 2024. Expect nerves to be frayed.
The good news — yes, I have good news too — house prices in Maine and Florida are almost identical. The average price hovers at $390,000 in both states, according to Zillow Z. You are also likely to be surrounded by people your own age: Florida is the top state for retirees, per a report released this year by SmartAsset, which analyzed U.S. Census Bureau migration data. A warm climate and zero state income taxes consistently prove to be a double winner for millions of retirees. Florida netted 78,000 senior residents from other U.S. states in 2021 — the latest year for which data available — three times as many as Arizona, No. 2 on the list.
Perhaps where you belong for now is close to your mother. Spending time with her is a top priority, but brace yourself for a new living experience in Florida (and, while we're at it, alligators). The siren call of home grows stronger as we get older, but "home" also means different things to different people. For some, it's a place where they can live comfortably, and within their means. For others, it's where they have a strong sense of community, be that friends, family, or like-minded individuals, or those with whom we can respectfully disagree. People who have a support system around them tend to live longer, so keep that in mind too. 
We can change so much about our circumstances: buy a new car, try a new hairstyle, even go to a plastic surgeon for a new face. There are all sorts of remedies at our fingertips. If all else fails, there's a pill for that. Or an app that will change our life, or at the very least lull us to sleep with the sound of whales or waves; especially with an ad-free, premium version. We may be tempted to believe that if we could change our circumstances, our house, our job, our bank account, or even the town, city, state or country where we live, that we could reinvent ourselves in our own eyes and the eyes of others, and turn our frowns upside down.
There's just one, not insubstantial problem: we take ourselves — and all of our neuroses — with us.
You can email The Moneyist with any financial and ethical questions at qfottrell@marketwatch.com, and follow Quentin Fottrell on X, the platform formerly known as Twitter.
Check out the Moneyist private Facebook group, where we look for answers to life's thorniest money issues. Post your questions, tell me what you want to know more about, or weigh in on the latest Moneyist columns.
The Moneyist regrets he cannot reply to questions individually.
Previous columns by Quentin Fottrell:
If I buy a home with an inheritance and only put my name on the deed, does my husband have any rights? 
I cosigned my boyfriend's mortgage, but I'm not on the deed. I didn't want to marry again after a costly divorce. How do I protect myself?
My mother claims I'm in her will but refuses to show it to me. Should she put my name on the deed to her home?