House Republican and Democratic leadership are working to see how many votes each side can provide to adopt a two-step interim spending bill offered by Rep. Mike Johnson (R-La.) that would avoid a government shutdown. 
Fox News Digital is told that the "rule," which the House must first adopt to put the underlying stopgap spending plan on the floor, is in serious trouble. 
If the House can't approve the rule, it can not even begin debate, let alone pass, the bill itself.
It is also unclear if a bipartisan cocktail of Republicans and Democrats could come together to bypass the "rule" process and put the bill on the floor as a "suspension." 
DEMOCRAT SUPPORT CRITICAL FOR JOHNSON'S PLAN TO AVOID SHUTDOWN AMID GROWING GOP OPPOSITION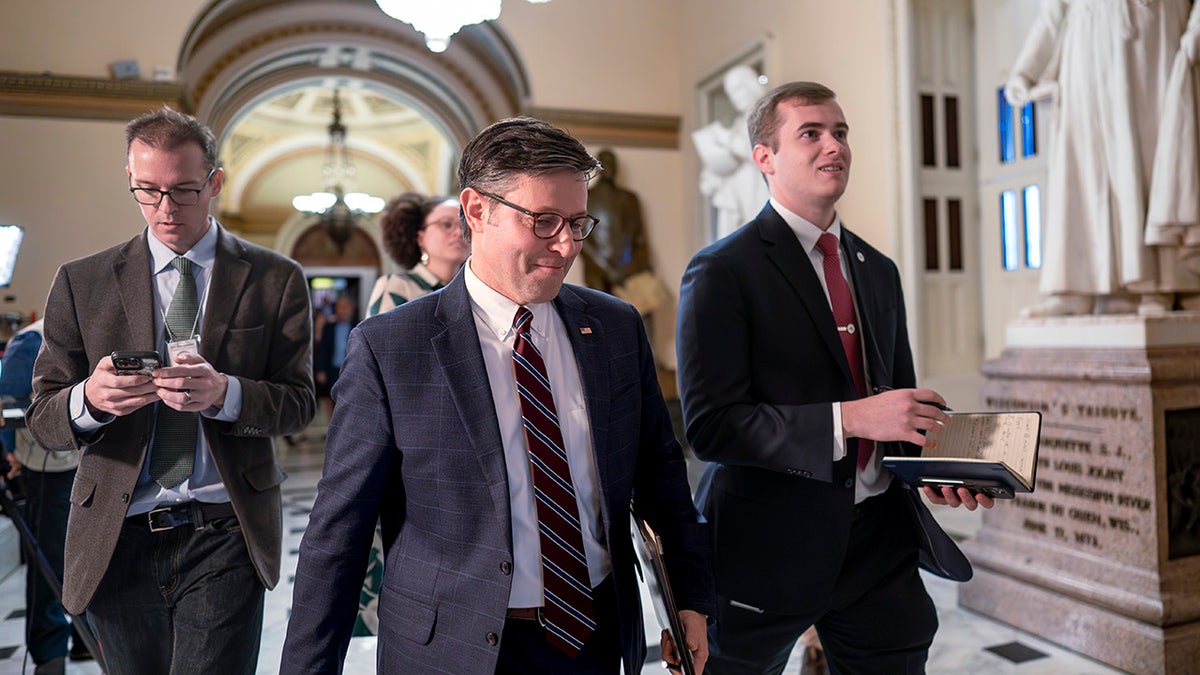 However, the House does not need to go to the Rules Committee for the rule. It instead limits debate time for the legislation on the floor, but it will require a two-thirds supermajority to pass.
The House is currently at 434 members. 
To pass the bill, it would need 290 votes to pass the bill and a broad bipartisan buy-in.
HOUSE REPUBLICANS EYE PRIME OPPORTUNITY IN VIRGINIA AFTER DEMOCRAT ANNOUNCES RUN FOR GOVERNOR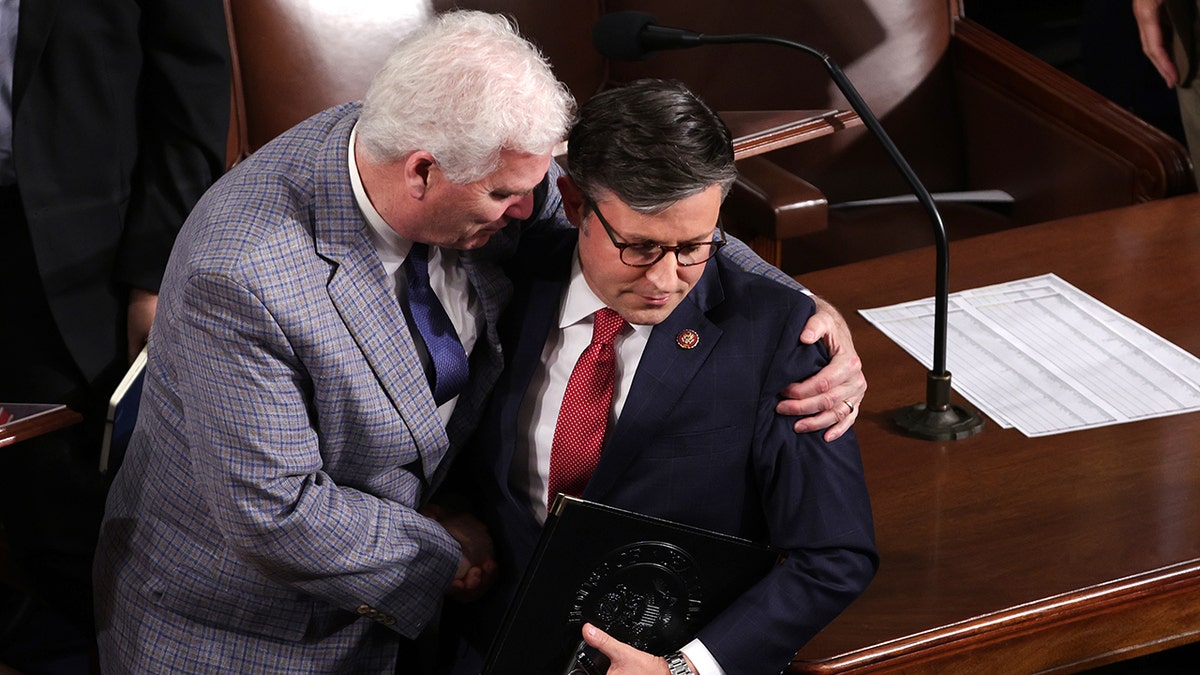 Fox News Digital is told that the Democratic leadership team is trying to determine where its members stand.
The endorsement of the bill by Senate Majority Leader Chuck Schumer (D-N.Y.) helped ease some fears of many Democrats, Fox News Digital was told.
HOUSE GOP CAMPAIGN ARM LAUNCHES AD BLASTING ALASKA DEMOCRAT FOR VOTING AGAINST MILITARY PAY RAISE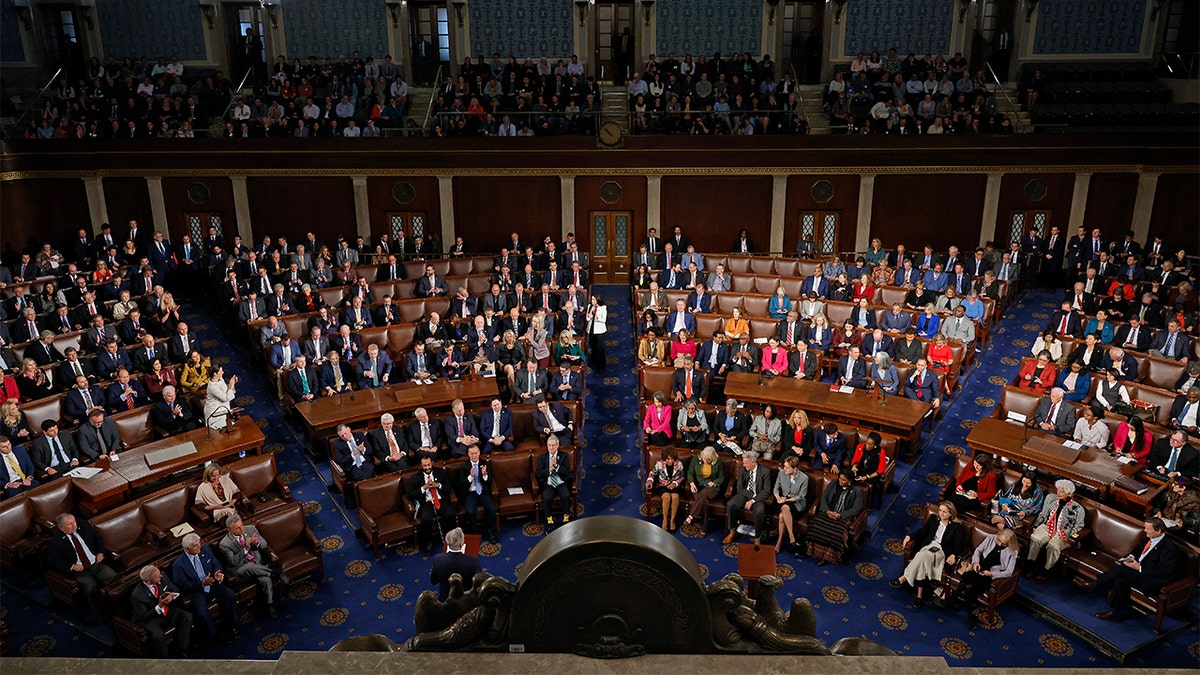 However, Democrats believe Johnson's bill left out some key priorities, which includes a renewal of FISA, the foreign intelligence collection program.
Another major factor for Democrats is WIC, the supplemental food assistance program for low-income women, infants and children.
DEMOCRATS BLOCK EFFORT TO IMPEACH DHS SECRETARY MAYORKAS WITH REPUBLICAN SUPPORT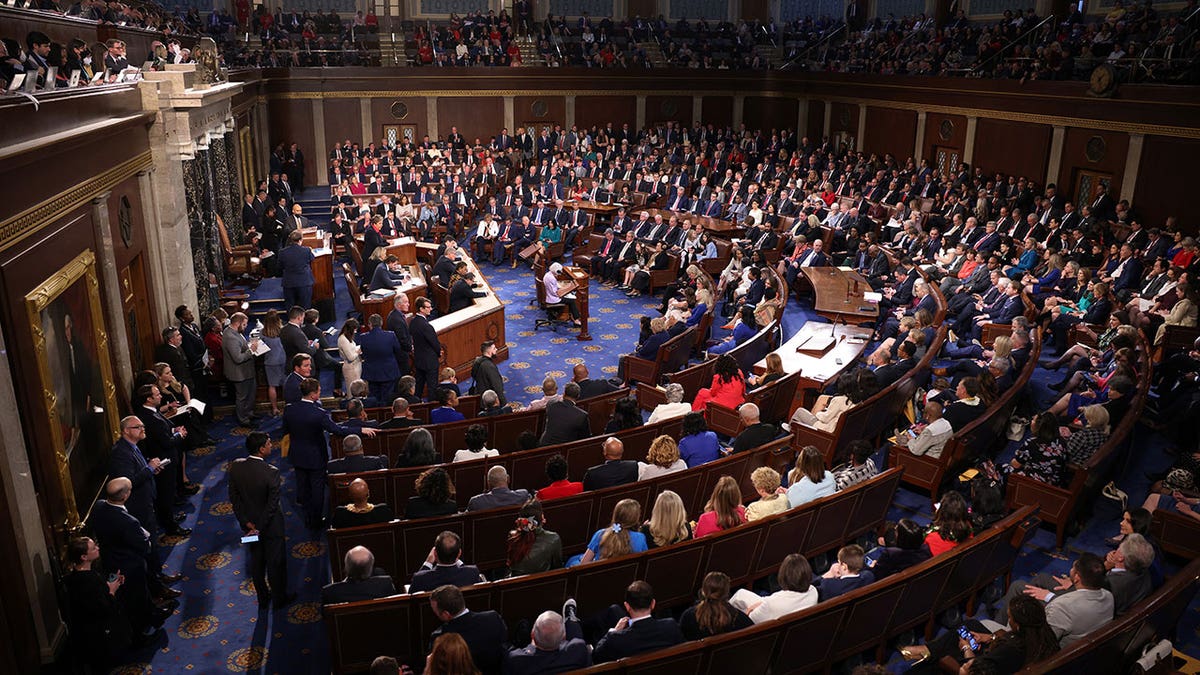 Fox News Digital is told that another concern from Democrats is the precedent of Johnson's "laddered" approach. 
According to sources, the Democrats do not like the idea of having one deadline in January for one set of spending bills and another deadline in February for a second set.
CLICK HERE TO GET THE FOX NEWS APP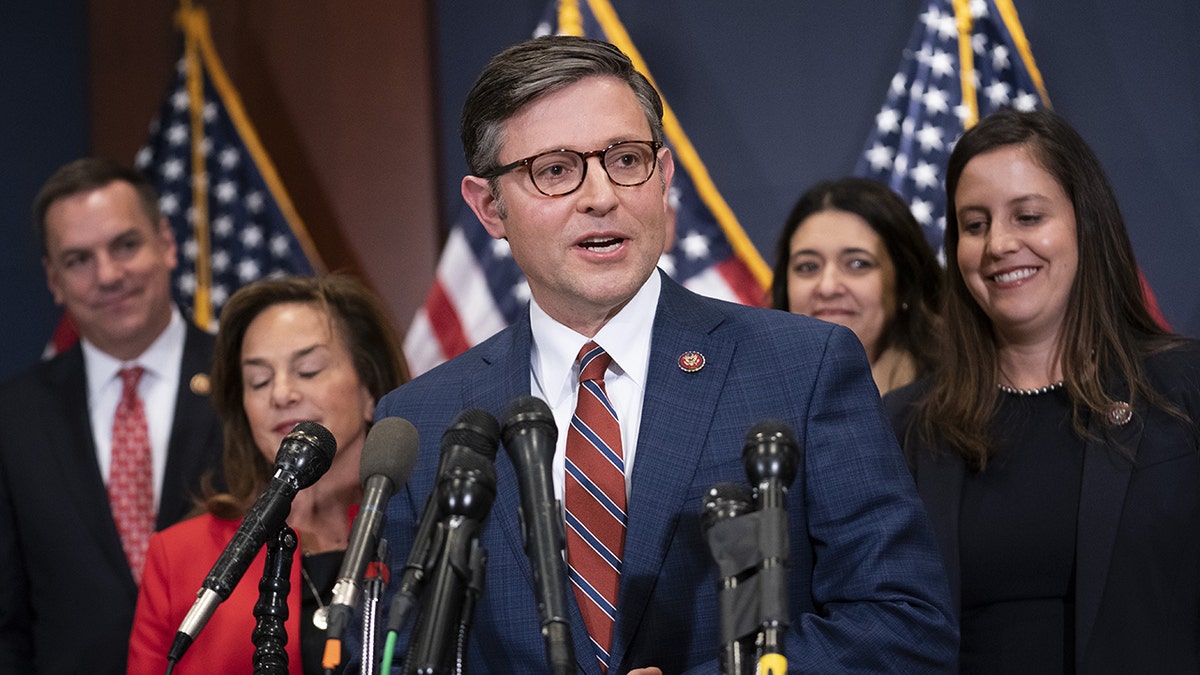 Fox News Digital is told that Democrats will need to hash some of these concerns out at their morning caucus meeting.