A new national poll released Wednesday showed President Biden trailing all three lead GOP presidential candidates: former President Donald Trump, Florida Gov. Ron DeSantis and former U.N. Ambassador Nikki Haley.
According to the survey, conducted this month by Marquette Law School, Trump has an advantage of 52% to 48% over Biden among registered voters while DeSantis holds a 51% to 49% advantage in a head-to-head matchup with the president. And Haley, who also previously served as governor of South Carolina, holds a 55% to 45% edge over Biden, the largest lead among Republican candidates.
The survey showed that Trump's edge over Biden has grown considerably since July when Marquette's poll showed the pair tied at 50%. It further showed DeSantis' lead over Biden has remained consistent in that same time span.
And while all three of the top Republican candidates lead Biden, Trump is the only one who leads among Independent voters. Haley, meanwhile, has the largest support among Democrat voters compared to Trump and DeSantis.
FOX NEWS POLL: SUPPORT FOR TRUMP HITS 62% IN GOP PRIMARY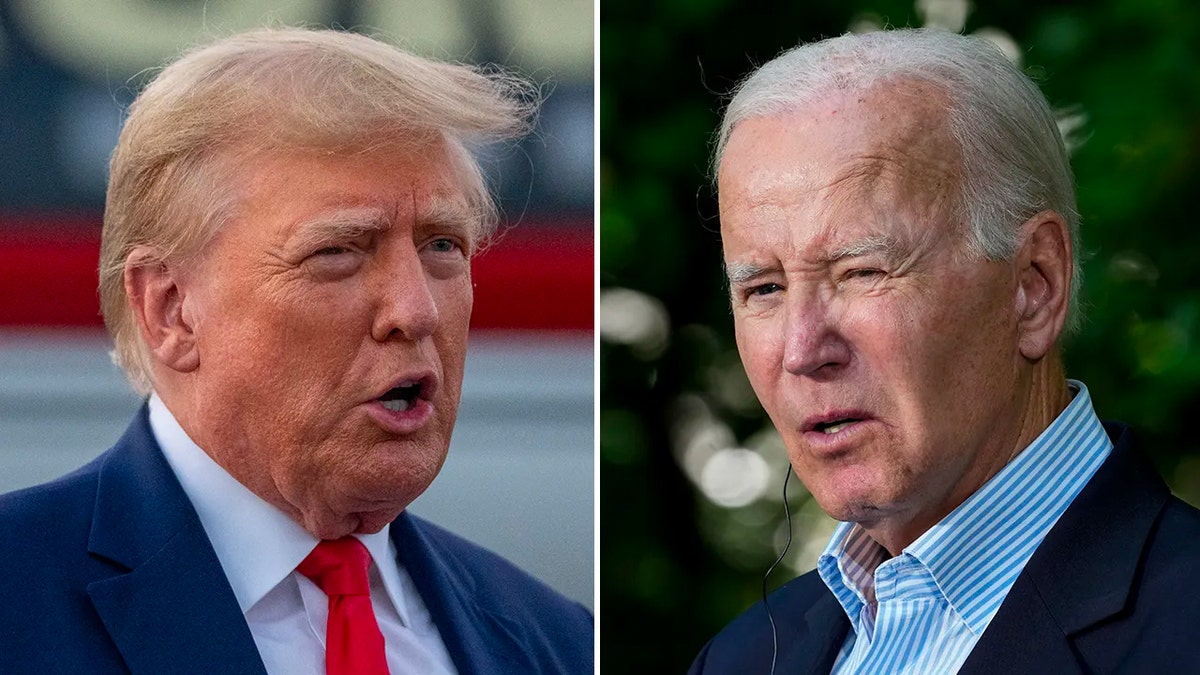 Trump has an edge of 54% to 46% over Biden among independents. Biden leads DeSantis 53% to 47% and Haley 51% to 49% among Independents.
Get the latest updates from the 2024 campaign trail, exclusive interviews and more at our Fox News Digital election hub.
At the same time, Haley draws the support of 15% of Democrat voters while Trump gets 11% and DeSantis gets 8%.
In addition, the Marquette poll showed Trump, for the first time this year, has taken a lead among registered voters who report being reluctant to choose either him or Biden. Trump leads Biden in that category by a margin of 53% to 47%, a big shift from Biden's 55% to 42% lead as recently as September.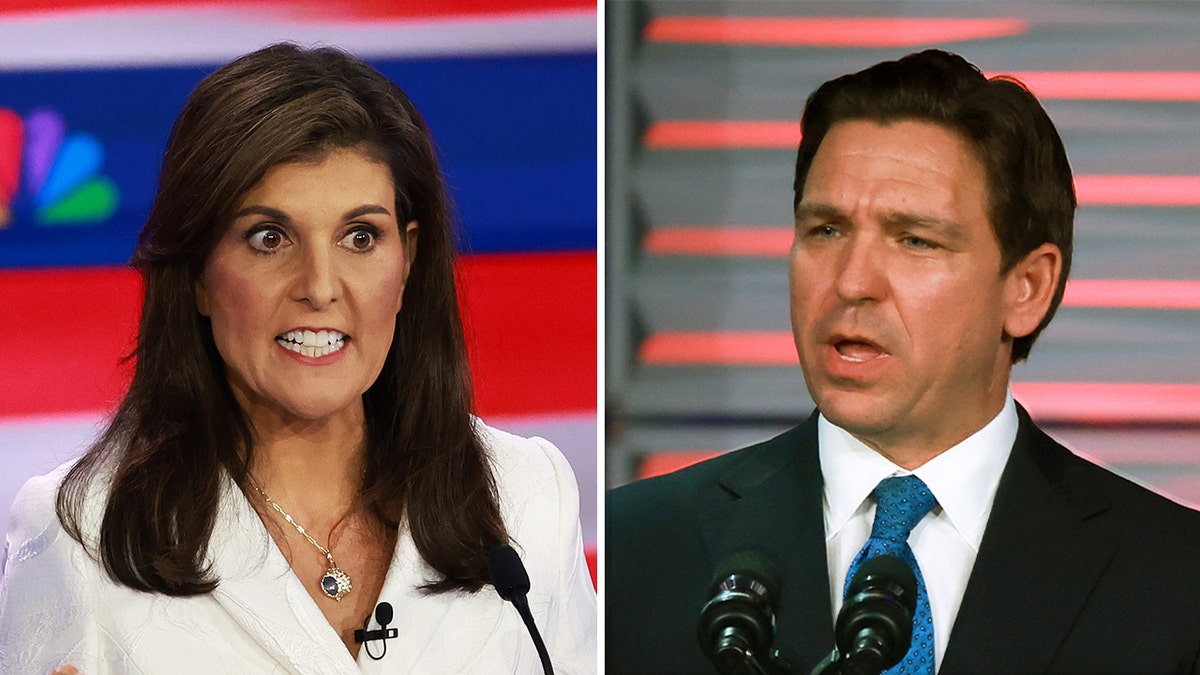 The most recent poll comes as the White House continues to claim it is not concerned about polling, which continues to show Biden's approval rating falling and his 2024 prospects waning.
JAMES CARVILLE WARNS DEMOCRATS OF DANGER LOOMING WITH SINKING BLACK TURNOUT IN 2024: 'ABYSMALLY LOW' IN 2022
"I mean, look, I spoke to this yesterday," White House press secretary Karine Jean-Pierre told reporters this month. "And what I said is you have to take these polls … with a grain of salt, right? And I talked about 2020 … and what we saw in 2020 and what was being reported then. And what we saw is a president that was … able to bring an incredibly strong, diverse coalition to win in 2020. We saw the same thing in 2022."
"So, look, we don't put much stock in … polls," she continued. "The president is going to focus on delivering for the American people. He has an agenda that is incredibly popular, and that matters. And that's going to be what the president is going to focus on: How do we continue to deliver for the American people? And that's the focus."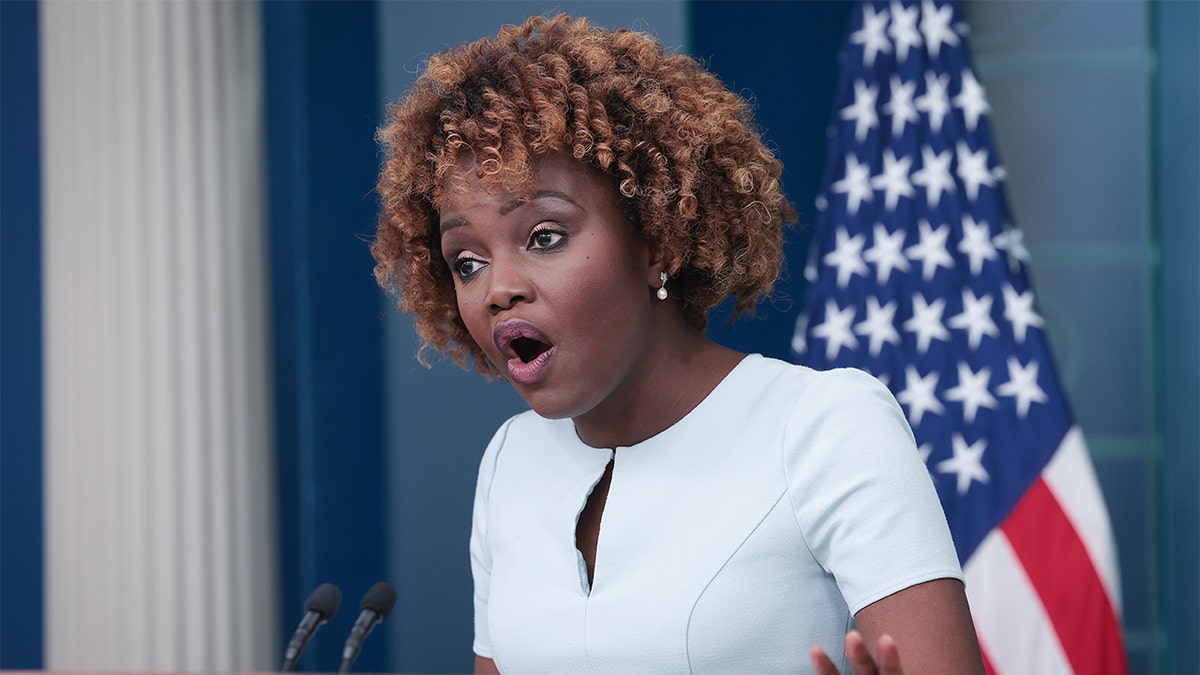 Democrat strategists, though, warned that Biden's poor polling performance shouldn't be overlooked.
CLICK HERE FOR THE FOX NEWS APP
"I want [Biden] to consider what is best in terms of the goal that I know he is committed to, which is defeating Donald Trump," David Axelrod, a former senior Obama campaign adviser, told CNN's Wolf Blitzer on Nov. 6.
"And if he believes, based on not just what [is] in his heart but what's in the data and what he's being told that he has the best chance to do it, then he should run. But you know, the thing that irritates me a little bit, Wolf, is this notion that people who are concerned are 'bedwetters.'"