The chairman of the House Freedom Caucus (HFC) said Tuesday that the impeachment inquiry into President Biden, which House Speaker Kevin McCarthy announced earlier that day, was "long overdue," though it should not be done for political reasons.
Representative Scott Perry, R-PA, HFC chairman, took questions after a press event, in which members of the caucus blasted the Biden administration's spending, border security, and negotiating deals when the U.S. is on the verge of running out of money, like the end of this month.
But when it came to the impeachment inquiry, Perry said he thinks the caucus agrees with McCarthy that it should not be for political reasons.
HOUSE SPEAKER KEVIN MCCARTHY ANNOUNCES FORMAL IMPEACHMENT INQUIRY AGAINST PRESIDENT BIDEN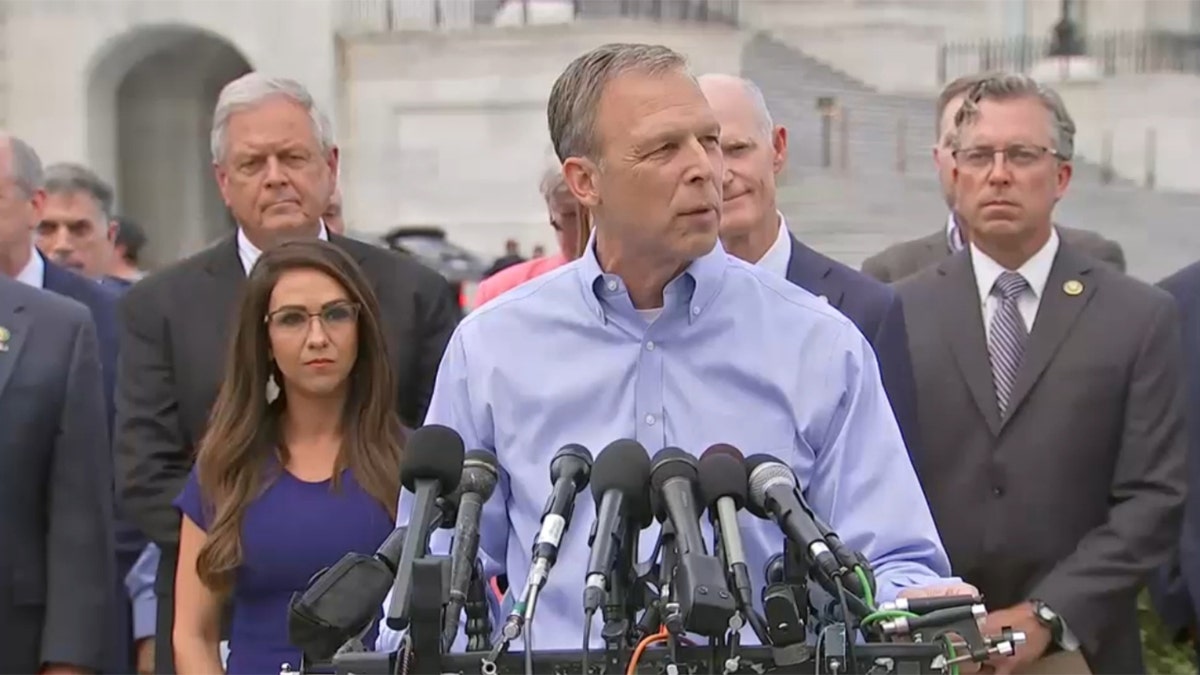 "If the facts take us to that location, then that's where they should take it," Perry said. "But it has nothing to do with the debt, the deficit, the outrageous spending, the inflation that's crushing American families. Those are two separate issues, and they should be dealt with separately."
He explained that Americans should not have to suffer under the current economy, where interest rates are high, and credit card payments are "through the roof."
"I think the impeachment inquiry is long overdue," the chairman said, adding he thinks any citizen that had what the president has stacked against him would be in court by now.
MCCARTHY TO GREEN LIGHT BIDEN IMPEACHMENT INQUIRY THIS WEEK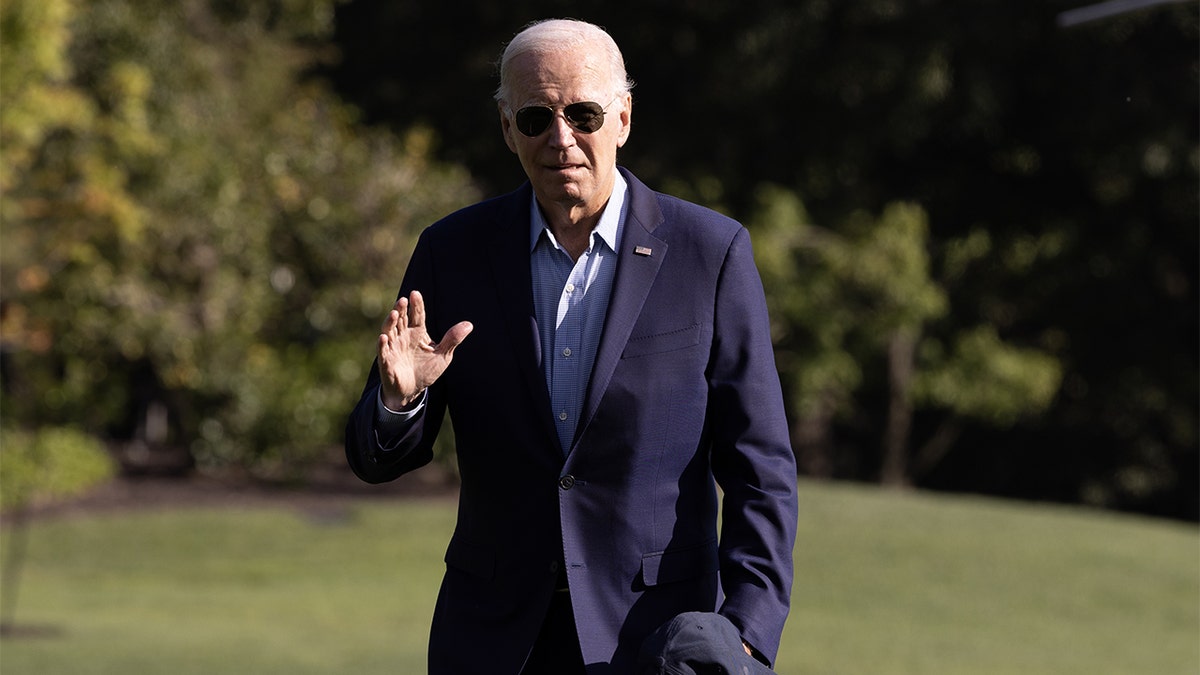 McCarthy announced late Tuesday morning that House Republicans "uncovered serious and credible allegations into President Biden's conduct" that will serve as the basis of an impeachment inquiry.
The Speaker announced in a statement at the Capitol that the "logical next step" gives the committees the full power to get the facts and answers for the American public.
House Oversight Committee Chair James Comer, R-KY, is taking the lead on the inquiry.
MCCARTHY 'DANGLING' BIDEN IMPEACHMENT INQUIRY TO DELAY RECKONING OVER SPENDING, SOME CONSERVATIVES SAY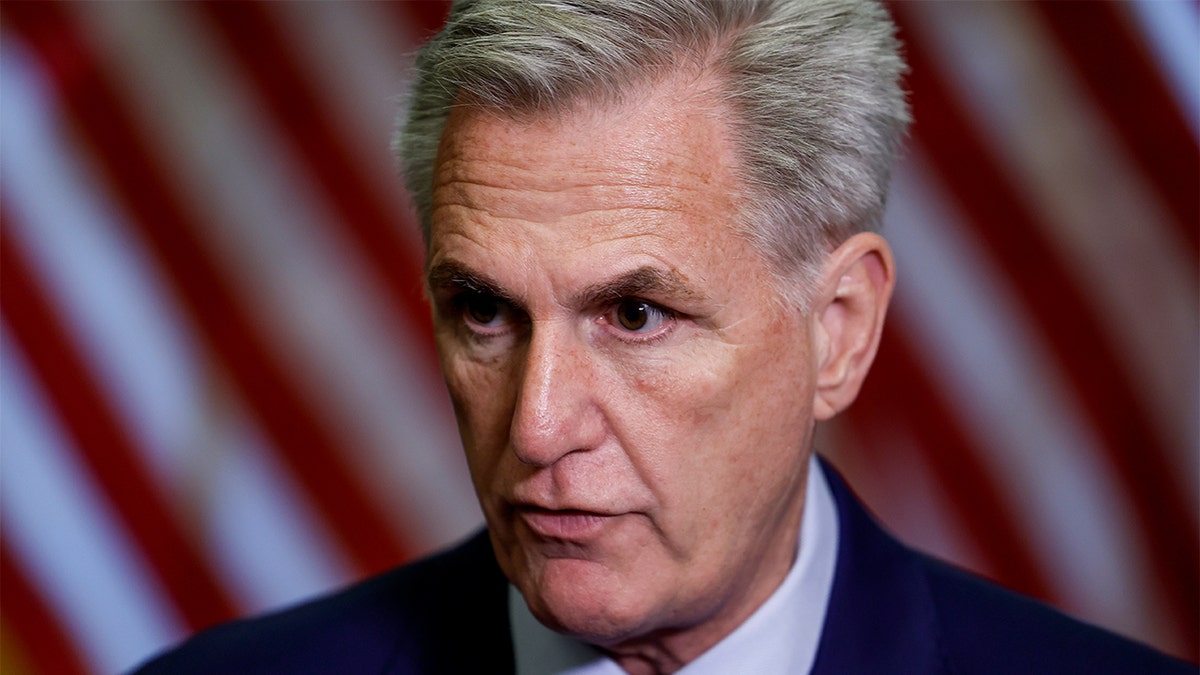 McCarthy spoke of allegations against Biden by several GOP-led committees, which included "abuse of power, obstruction and corruption."
"Through our investigations, we have found that President Biden did lie to the American people about his own knowledge of his family's foreign business dealings," McCarthy said. "Eyewitnesses have testified that the president joined on multiple phone calls and had multiple interactions, dinners resulted in cars and millions of dollars into his sons and his son's business partners.
The speaker concluded by accusing the president's family of getting special treatment by the Biden administration, which would not have been offered if they were not related to the president.
CLICK HERE TO GET THE FOX NEWS APP
"These are allegations of abuse of power, obstruction and corruption…," he said.
Fox News Digital's Chris Pandolfo and Elizabeth Elkind contributed to this report.