Congress is rapidly running out of time to hash out a spending deal to keep the government open past Nov. 17.
House GOP leaders are expected to put a short-term spending bill known as a continuing resolution (CR) on the floor for a vote Tuesday, a source told Fox News Digital Friday. Its text is expected to be released this weekend.
GOP leaders have primarily eyed two main routes for a CR — a "clean" extension of last year's funding, or a "laddered" option that Speaker Mike Johnson, R-La., and conservative House GOP lawmakers have floated that would stagger funding deadlines for different needs.
If they go with the laddered approach, it's almost guaranteed to force a showdown with the Senate. Majority Leader Chuck Schumer, D-N.Y., advanced a bill Thursday that the Senate will use as a vehicle for its own CR, which will likely be "clean."
SPEAKER JOHNSON DRAWS BATTLE LINES AHEAD OF GOVERNMENT SPENDING SHOWDOWN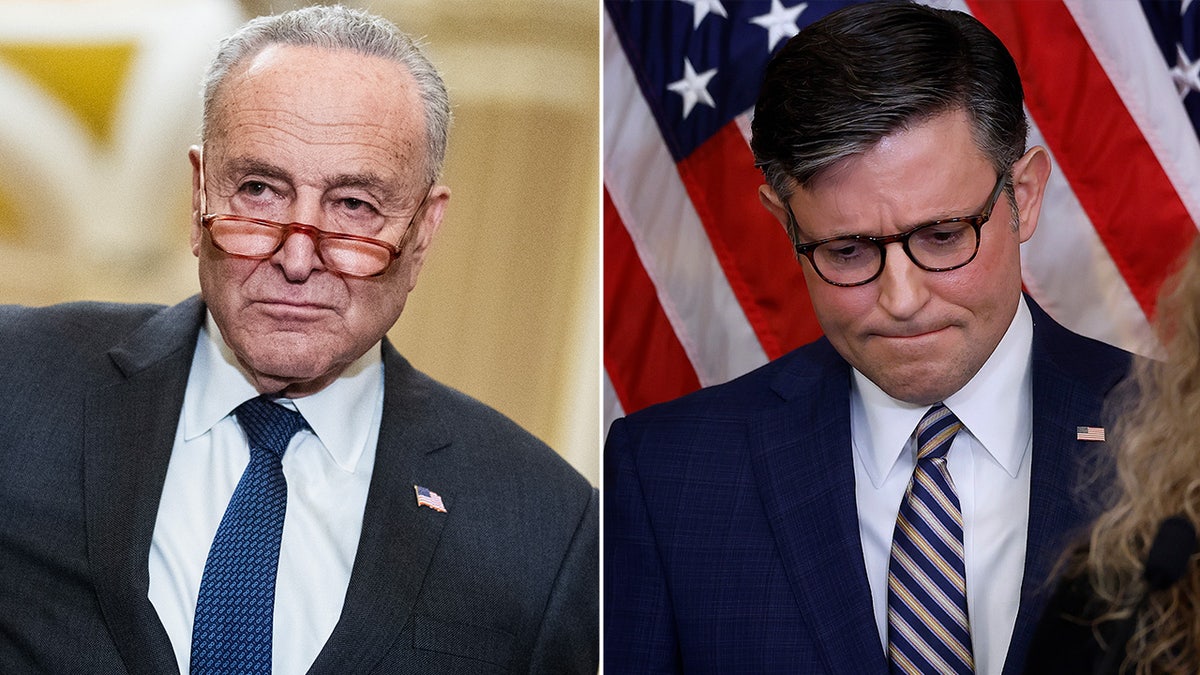 Conservatives have been opposed to a "clean" CR, arguing it is an extension of progressive policies enacted by the previous Democrat-controlled Congress. Johnson was one of 90 Republicans to vote against the "clean" CR brought by then-Speaker Kevin McCarthy, R-Calif., Sept. 30, which averted a government shutdown by just hours.
House Democratic Leader Hakeem Jeffries, D-N.Y., however, denounced the "laddered" approach as "another right-wing joyride which would crash and burn the economy." 
GOP REBELS' FAITH IN SPEAKER JOHNSON ON SPENDING FIGHT COULD AVERT GOVERNMENT SHUTDOWN
"A CR at the fiscal year 2023 levels is the only way to go," Jeffries said at a Thursday morning press conference.
The discussions also come as House Republicans fall behind on an ambitious appropriations schedule Johnson laid out the day he became speaker.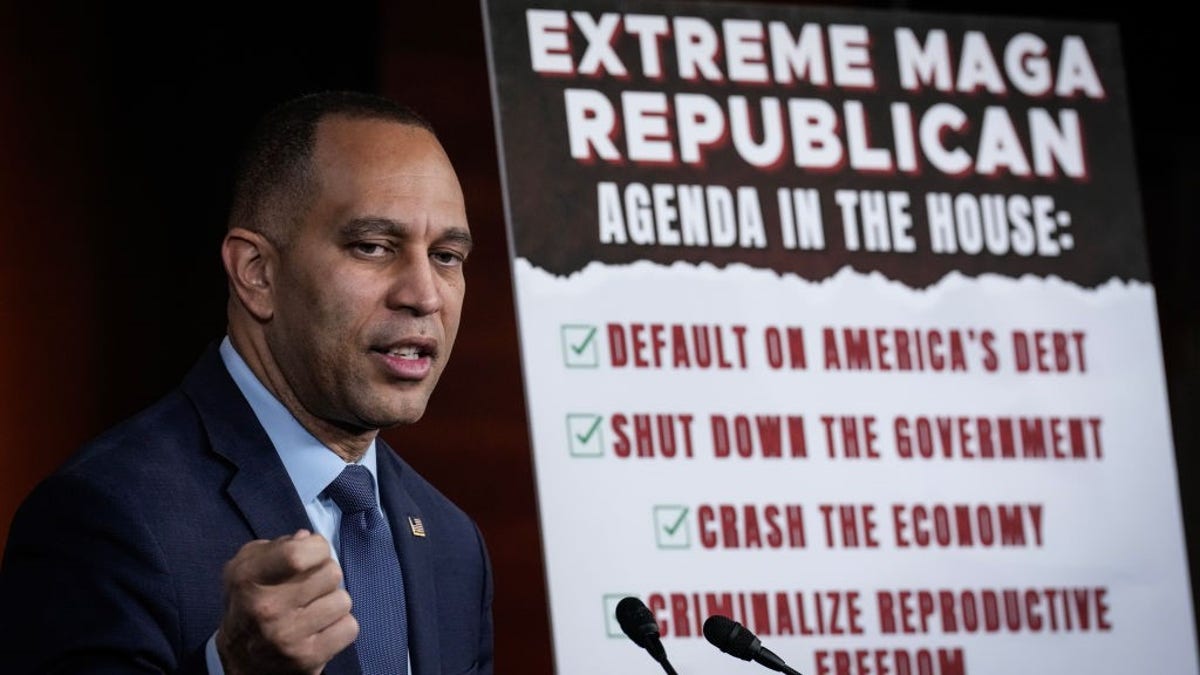 Two spending bills were pulled from the schedule shortly before their expected votes this week — one concerning Transportation with Housing and Urban Development, the other on the Treasury and White House — over issues raised by both GOP moderates and hardliners. 
House Republicans have pledged to pass 12 appropriations bills, as opposed to Democrats' mammoth "omnibus" spending package right-wingers decried last year. They have currently passed seven, all which have been labeled non-starters by Schumer in the Senate.
SENATE PASSES STOPGAP MEASURE IN 88-9 VOTE, AVERTING SHUTDOWN WITH THREE HOURS TO SPARE
On Schumer's side of Congress, however, there has also been little action. Senators passed a bipartisan "minibus" containing three of their individual spending bills. 
The House and Senate are also at least $120 billion apart on the overall numbers they are working to fund the government.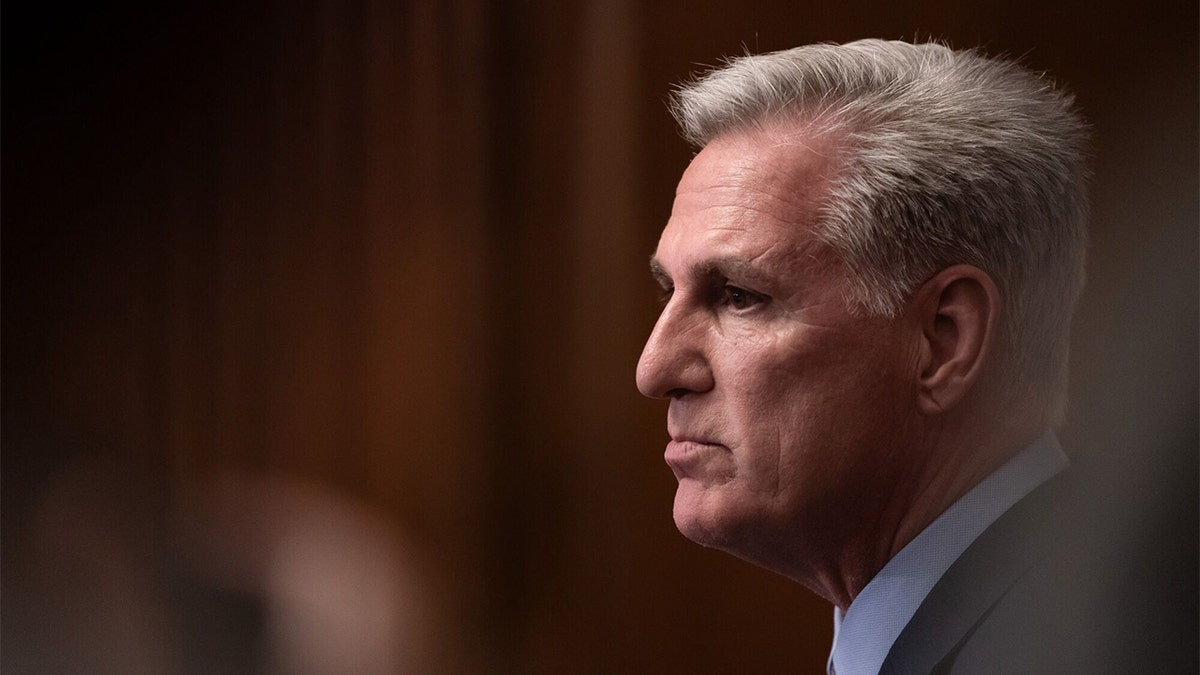 And while Johnson is still benefiting from the unity that House Republicans achieved with his election, it's not clear how much longer he'll have it. The division that caused the GOP's ideological rifts are still very much present. 
"I think there's a honeymoon period here. I'm not sure how long it lasts," Rep. Thomas Massie, R-Ky., said Thursday after the second of two spending bills was pulled that week. "With what's going on on the floor today, I think that indicates the honeymoon might be shorter than we thought.
"Every time the CR expires, the speaker's putting his head in the lion's mouth and that's why, you know, if I were advising the speaker, I would say do a one-year CR for everybody before the honeymoon period runs out."