The U.S. Department of Justice accused a man, whom prosecutors have painted as a left-wing, anti-establishment activist, of inciting supporters of former President Donald Trump on January 6, 2021. 
At the conclusion of the trial against 29-year-old John Earle Sullivan in Washington, D.C., federal prosecutors outlined how he allegedly incited the mob of rioters inside the U.S. Capitol. 
Sullivan claimed to have been a journalist who only followed the crowd to record the historic event. He captured video of the shooting of Ashli Babbitt, an Air Force veteran, who was fatally struck trying to enter the House Speaker's lobby by a bullet fired by Capitol Police officer ​​Lt. Michael Byrd.
"It does not matter whether Sullivan was holding a camera to record his crimes. He incited the mob at every step. He knew why he was there that day. He wanted to tear it all down," Assistant U.S. Attorney Michael Barclay told jurors during closing arguments Wednesday, according to NBC News. 
Prosecutors also presented a call that Sullivan – the leader of an organization called Insurgence USA, through which he organizes protests – had with members of his Discord channel after January 6 during which he bragged about his actions. "I brought my megaphone to instigate s—," Sullivan said on the call, added that he wanted to "make those Trump supporters f— s— up."
LEFT-WING ACTIVIST CHARGED IN CAPITOL RIOT AFTER SAYING HE WAS JUST THERE TO 'DOCUMENT'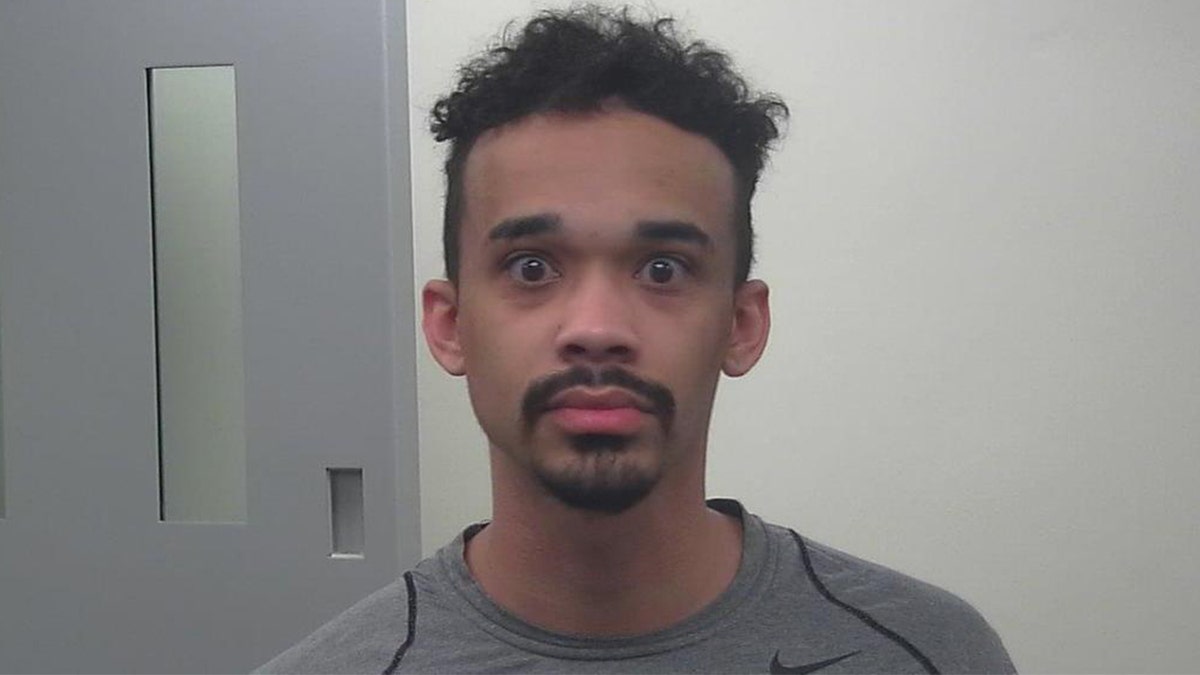 On January 6, 2021, Sullivan, who is from Utah, said he was in D.C. again to film the "Stop the Steal" march. He has claimed that he was at the U.S. Capitol only to document and report it, telling federal agents he was an activist and journalist who filmed protests and riots, but admitted that he did not have any press credentials. 
"Everything that came out of his mouth was a ploy," Assistant U.S. Attorney Rebekah Lederer told jurors. 
Of Sullivan's own testimony, she said the only thing more offensive was his "request for you to believe it." 
"He came to engage in chaos," Lederer told the courtroom. 
The jury also saw multiple videos of Sullivan's actions at the Capitol that day.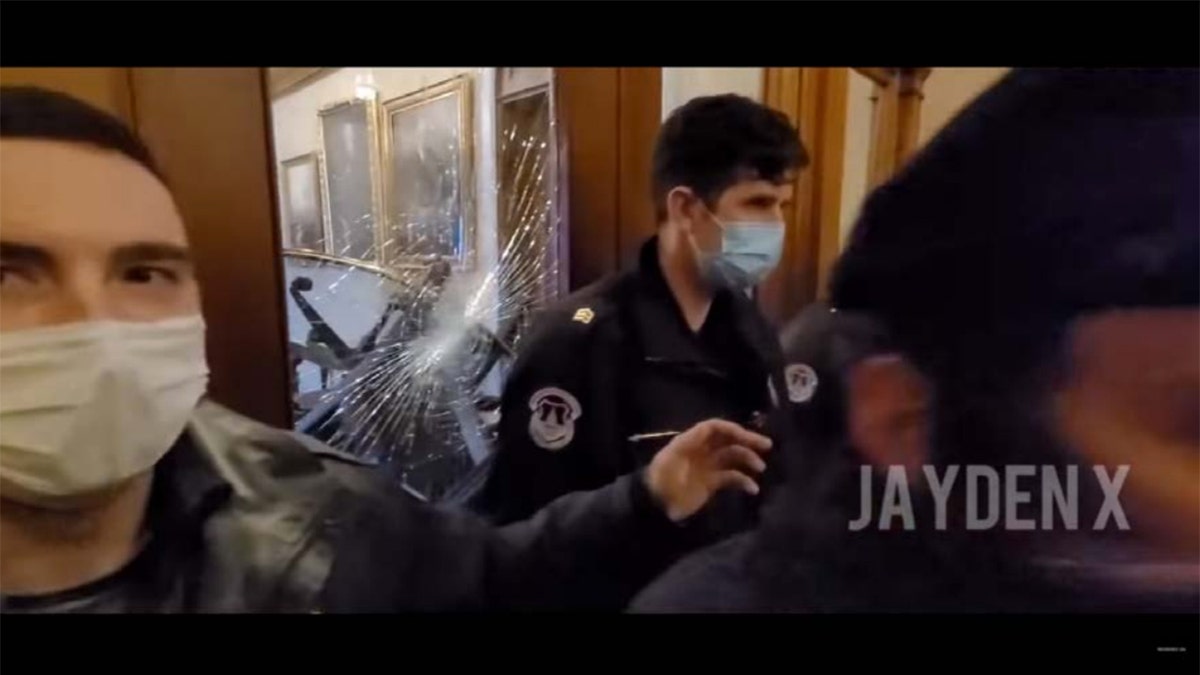 Federal prosecutors said that Sullivan was captured in one video from inside the Capitol on January 6, telling the crowd, "We gotta get this sh** burned." Among other things, Sullivan is heard saying, "it's our house mother***ers" and "we are getting this shi**" More footage showed Sullivan, who had a ballistic vest and gas masks, join a crowd trying to open doors to another part of the Capitol guarded by law enforcement officers. According to the indictment, Sullivan can be heard on the video telling other individuals in the crowd, "There's officers at the door." 
Less than two minutes later, while officers are still at the doors and as others yell to break the glass windows in them with various objects, Sullivan, also known as Jayden X, can be heard saying, "Hey guys, I have a knife. I have a knife. Let me up," according to federal prosecutors. However, Sullivan never made it to the door. 
FEDS SEIZE $90K FROM SUPPOSED LEFT-WING ACTIVIST WHO SOLD FOOTAGE OF CAPITOL RIOT
"I was only observing," Sullivan testified in court. "I followed the crowd. I'm there to document."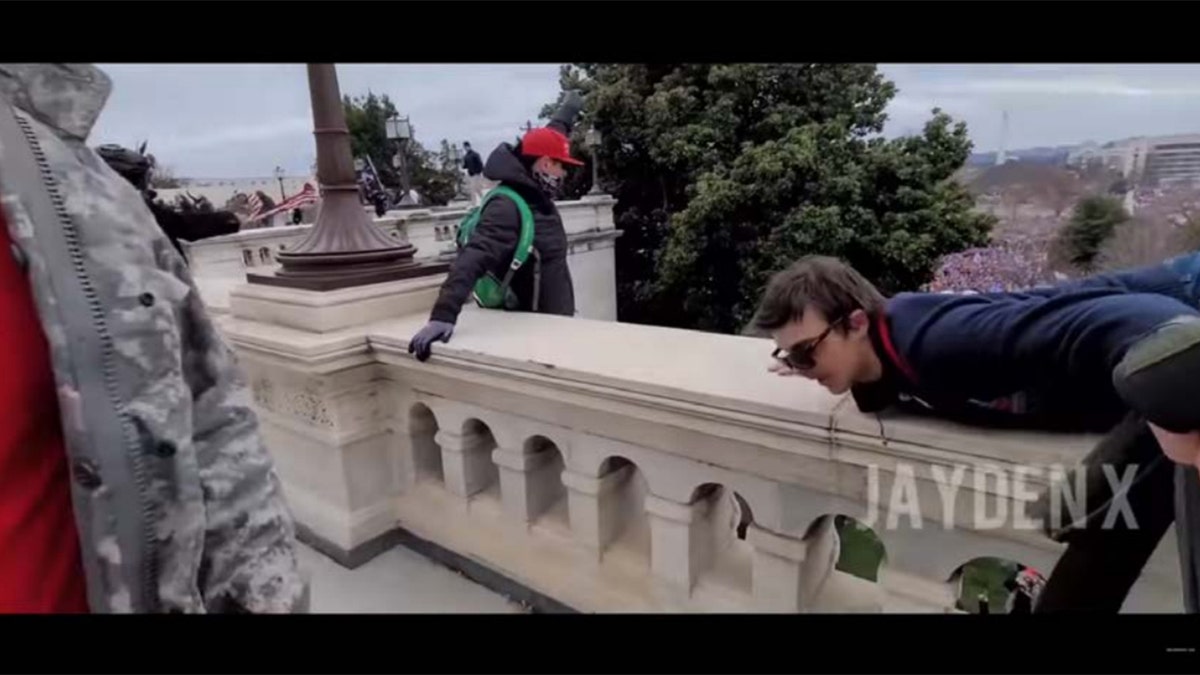 "I don't remember bringing a knife specifically," he said of the video. "I'm not sure if that's a knife."
His defense lawyer, Steven Kiersh, categorized Sullivan's remarks as "just words," noting that he had not been in possession of any matches or lighter fluid. 
"His intent was not to burn the place down," Kiersh told jurors. "His intent was to film."
Sullivan was arrested in Utah on January 14, 2021, and charged through a federal complaint with one count of knowingly entering or remaining in any restricted building or grounds without lawful authority, one count of violent entry and disorderly conduct on Capitol grounds and one count of interfering with law enforcement engaged in the lawful performance of their official duties incident to and during the commission of civil disorder. 
Jurors were expected to start deliberating as soon as Thursday. 
Prosecutors are also seeking the forfeiture of more than $90,000 that Sullivan made from selling video of the January 6 riot, WUSA reported. 
Sullivan is said to have also attended Black Lives Matter and Proud Boys events in the past. 
CLICK HERE TO GET THE FOX NEWS APP
The indictment says that Sullivan was captured on video shared to YouTube in July 2020 – following the death of George Floyd – telling protesters over a microphone in Washington, D.C., "We need to burn this sh** down," "We got to rip Trump out of office… f***ing pull him our of that sh**… we ain't waiting until the next election…we're about to go get that mother***er," according to federal prosecutors. The indictment says that Sullivan is then seen leading the crowd in a chant of "It's time for a revolution."