Democrat lawmakers in Nevada are embroiled in scandal after voting to pass a massive spending bill that gave large sums of money to their own private employers and organizations within which they work outside their legislative roles.
Assembly Bill 525 was passed by both houses of the Democrat-controlled Nevada legislature in June, right before the end of the legislative session, and included millions of dollars for a number of private and non-profit organizations.
Some of those legislators that supported the legislation failed to disclose the connections they had to these organizations, according to multiple reports, and others voted in favor of the bill despite their known connections to the organizations receiving funds.
One of those legislators, Democrat Assemblywoman Michelle Gorelow, was hired to lead non-profit Arc of Nevada just weeks after she voted yes on the bill, which appropriated $250,000 in taxpayer funds for the organization. Her hiring by the group led to an outcry of criticism, including accusations of unethical conduct.
DEMOCRAT IN VA RACE SAYS 'UNQUALIFIED' WHITES HAVE HIGH-PAYING JOBS THAT BLACK PEOPLE NEED 'A PHD' TO GET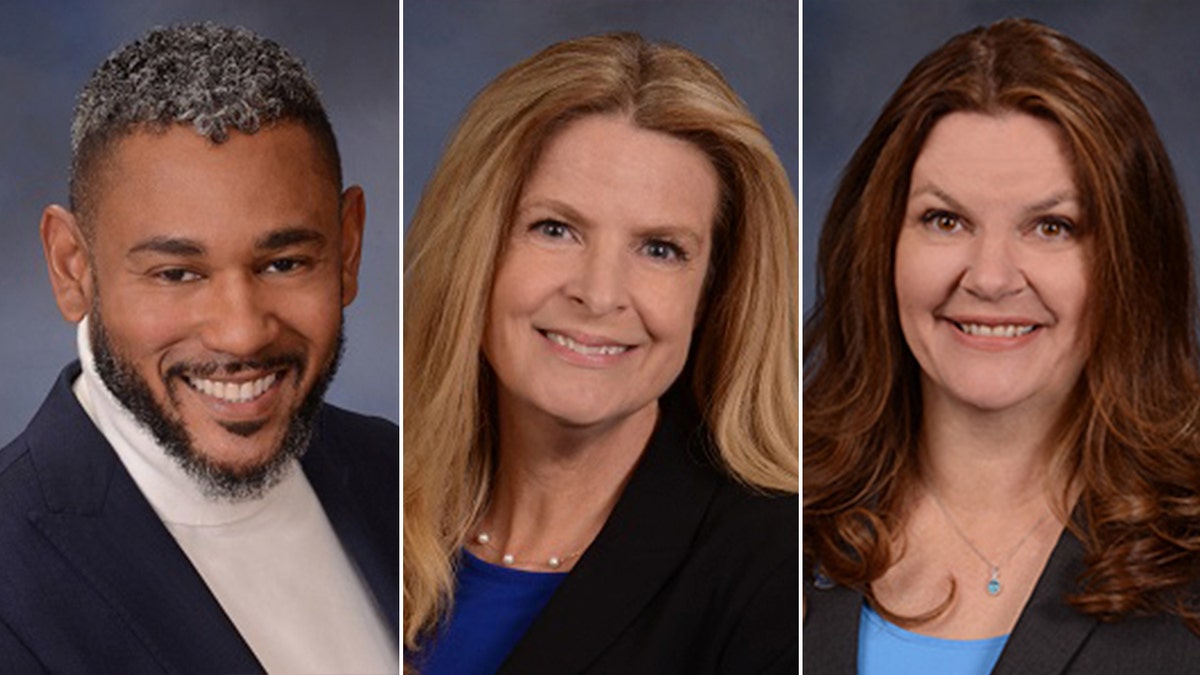 Gorelow recently announced she would not be seeking re-election after an ethics complaint was filed against her by a local Nevada Republican operative, Chuck Muth.
Democrat Assemblywoman Tracy Brown-May, who sits on the board of directors for Arc of Nevada and voted for AB 525, has also faced scrutiny. She was named in the complaint filed by Muth "as a person who may have knowledge about the facts and circumstances surrounding the alleged ethics violations," the Las Vegas Review-Journal reported.
According to the report, Brown-May has served on the organization's board since last year, and as its treasurer for eight years prior. "I don't know why there would be an ethics complaint against someone for starting a new job," she told the outlet about Gorelow. Brown-May has also said her own role with the organization is voluntary, meaning she would not have to file a financial disclosure as required by assembly members.
When reached for comment Brown-May reiterated to Fox News Digital her status as a volunteer on the board, and highlighted the organization's role as an advocate "for individuals with intellectual and developmental disabilities."
DEMOCRAT ELISSA SLOTKIN CHANGES TUNE ON GOP OPPONENT SHE USED TO PRAISE, SAID SHE'D 'NEVER' RUN AGAINST
"Before voting on AB525, we received an opinion from the LCB legal division, a non-partisan branch of the legislature, that each elected official was allowed to vote on AB525. I did not advocate on behalf of my employer or the organizations I volunteer with for them to be included in this bill," she told Fox.
"This legislation will do a lot of good in our communities and that is why it received bi-partisan support in the Nevada Assembly and was signed into law by the Republican Governor of Nevada," she added, noting its signing into law by Republican Gov. Joe Lombardo.
In her own statement to Fox, Gorelow didn't address accusations of unethical behavior, and instead touted the 25 years of work she said she'd done in the non-profit field. She stated it was her work "advocating for women and children's healthcare isses" that inspired her to run for office.
"These funds provided by AB525 will be used to implement an early intervention program which provides services to children from birth until 3 years old who have a qualifying intellectual and/or developmental delay," she said, adding that the bill would also provide multiple organizations "funds to help vulnerable populations across Nevada," and that she would continue to support "the most vulnerable" in the face of those "who reject providing critical support to non-profits."
Other Democrat Assembly members who voted for AB 525 have also found themselves in the line of fire, including Cameron "C.H." Miller, who failed to submit a financial disclosure that he serves as president and CEO of the Urban Chamber of Commerce, which was appropriated $100,000 in taxpayer funds. 
DEM GOVERNOR DEMANDS HIS KIDS BE OFF-LIMITS AFTER GOP GROUP INCLUDES HIS UNDERAGE DAUGHTER IN NEW ATTACK AD
According to local CBS affiliate KLAS, Miller admitted in a video posted on social media before AB525 was voted on in committee that he was employed by the group, and said he would be abstaining from any votes related to it. However, no abstentions were recorded in the final vote on the bill, the outlet reported.
Assemblywoman Venicia Considine's employer, Legal Aid of Southern Nevada, also received $4.25 million from the legislation, as well as a separate spending bill she supported that originated in the state Senate. Considine did disclose her connection to the group through financial disclosure, but her vote in favor of the legislation has still raised ethical questions from Republicans.
When reached for comment, Miller pointed to his social media post about his connections to the organization, and added that he "received clear guidance from the LCB legal division that abstentions weren't necessary, and all legislators were cleared to vote on this bill."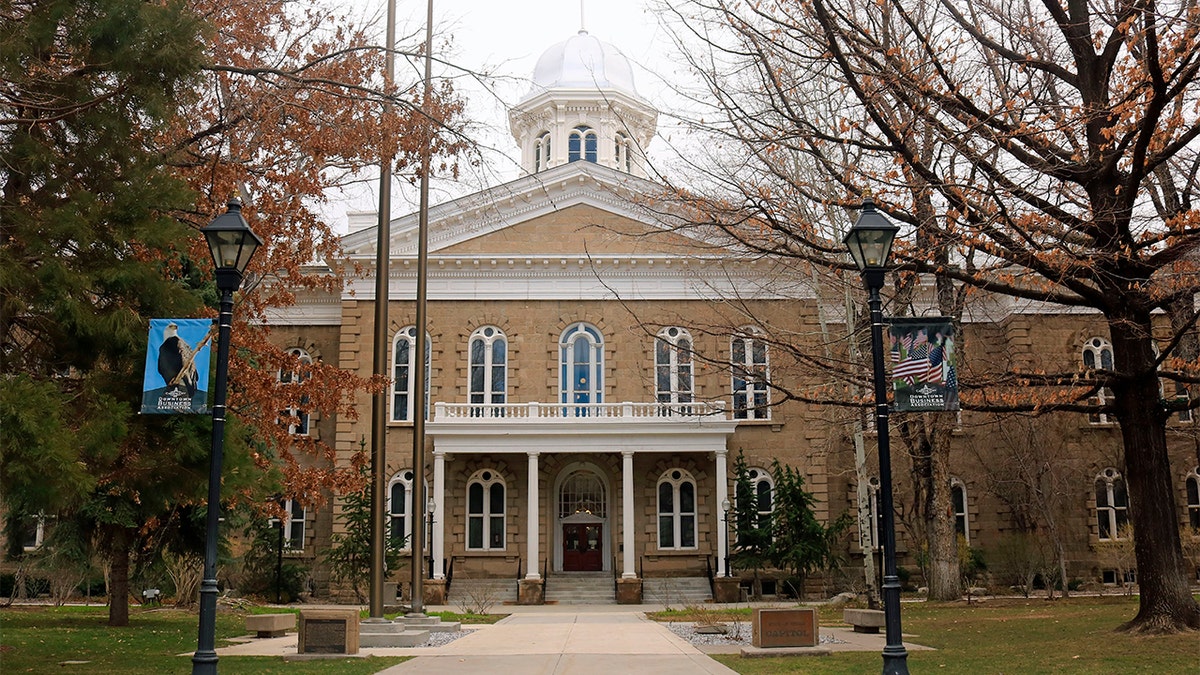 "I clearly disclosed my affiliation on the record and proceeded to vote on the legislation only after obtaining adequate legal guidance. Because I believe the 56 non-profits included in the bill will continue to do immense work to support Nevadans across our state, including minority-owned businesses," he added.
In her own statement to Fox, Considine also pointed to the Legislative Counsel Bureau's opinion that she could vote on the bill.
"I had no part in advocating for funding to be included in this legislation. I stand by my vote because it will provide much needed funding to countless non-profits across the state of Nevada. The legislation received massive bi-partisan support in the Nevada Assembly and passed with a 39-3 margin, and was signed into law by Governor Joe Lombardo," she said.
CLICK HERE TO GET THE FOX NEWS APP
"There's a culture of corruption in the Democrat Assembly under Speaker [Steve] Yeager. Michelle Gorelow's departure is an admission of guilt for her breach of ethics and a clear sign that it's time for change in Carson City. With Tracy Brown-May, Cameron Miller, and others also facing scandal, will Yeager and the Democrats call for accountability from them, or allow this corruption to continue?" said Better Nevada PAC spokesperson John Burke, a SuperPac aligned with Lombardo.
Fox reached out to Steve Yeager, the Democrat Speaker of the Nevada Assembly, who, in addition to his role as speaker, serves as vice chair of the Assembly Select Committee on Ethics. He told Fox that because assembly members are part-time legislators, only serving in legislative sessions for 120 days every other year, they have other jobs outside the state government.
He noted the approval Legislative Counsel Bureau for "all" Assembly members to vote on the bill, and said Nevada has "a long history of supporting non-profits through the state," before accusing Better Nevada PAC of pushing the story that the Democrats in question breached ethical standards.