FIRST ON FOX: House Oversight Committee Chairman James Comer and House Judiciary Committee Chairman Jim Jordan subpoenaed former White House Counsel Dana Remus to appear for a deposition and requested transcribed interviews from several other officials with knowledge of President Biden's alleged improper retention of classified records, Fox News Digital has learned.
Comer and Jordan subpoenaed Remus Monday. 
Comer first requested she appear for a transcribed interview before the House Oversight Committee in May. That request came after the panel obtained information that they said "contradicts important details from the White House's and President Biden's personal attorney's statements about the discovery of documents at the Penn Biden Center, including the location and security of the classified documents."
COMER DEMANDS ANSWERS ON WHETHER BIDEN CLASSIFIED RECORDS MENTION COUNTRIES RELATED TO FAMILY BUSINESS DEALS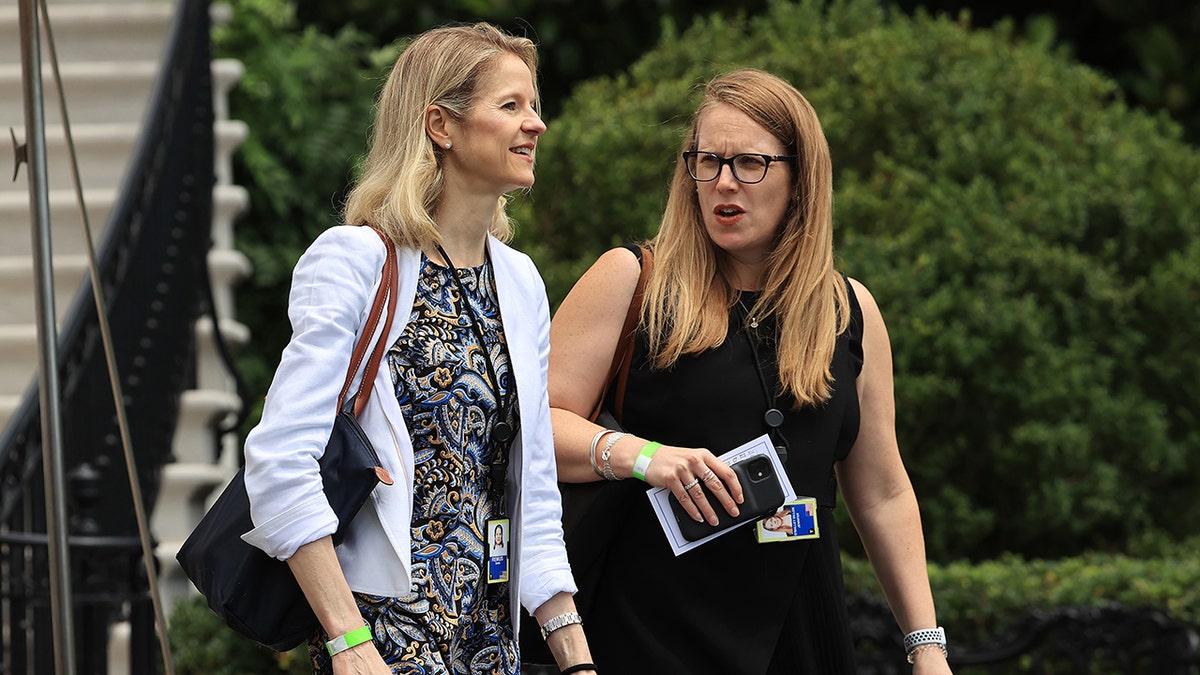 Comer has described Remus as a "central figure in the early stages of coordinating the packing and moving of boxes that were later found to contain classified materials." Comer, in May. Said Remus could be a witness "with potentially unique knowledge" about the matter.
Comer and Jordan also requested an interview with Annie Tomasini, a senior Biden aide and director of Oval Office Operations who took "inventory" of Biden's documents at the Penn Biden Center over a year before they were said to be found. Tomasini is a close friend of the Biden family, and Hunter Biden.
They also requested an interview with Anthony Bernal, a senior advisor in First Lady Jill Biden's office and Ashley Williams, a special assistant to the president and deputy director of Oval Office Operations; and Katharine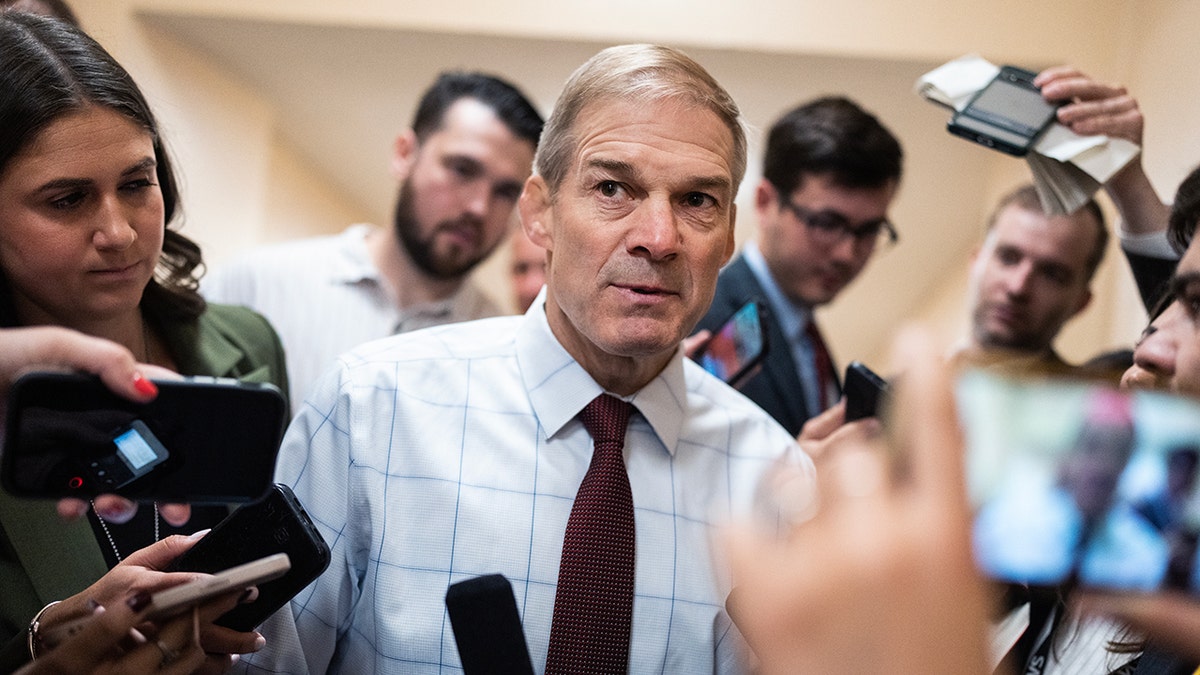 House Republicans identified Remus, Bernal, Williams, Tomasini and an unknown staffer, in addition to Kathy Chung, a top aide to Defense Secretary Lloyd Austin, as individuals who made multiple visits to the Penn Biden Center and were involved with the retrieval of boxes of documents and materials ahead of early November 2022, which was when Biden's personal attorneys "unexpectedly discovered Obama-Biden documents" in a locked closet at the Biden think tank.
BIDEN INTERVIEWED BY SPECIAL COUNSEL ABOUT CLASSIFIED DOCUMENTS
Biden attorneys claim that classified documents were first discovered at the Penn Biden Center on Nov. 2, 2022, but Comer has pointed to contact between Remus and Cheung dating back to May 2022.
Comer has questioned Remus' timing of first contacting Chung, flagging that the first contact on May 24, 2022, was "notably" the same day the Justice Department had dated a subpoena return date for former President Donald Trump to turn over any classified records being held at Mar-a-Lago.
Remus left the Biden administration last year and joined Covington & Burling LLP as a partner.
"Facts continue to emerge showing that the White House's narrative of President Biden's mishandling of classified documents doesn't add up," Comer, R-Ky., said. "It is imperative to learn whether President Biden retained sensitive documents related to any countries involving his family's foreign business dealings that brought in millions for the Biden family." 
HOUSE OVERSIGHT DEMANDS EX-WHITE HOUSE COUNSEL DANA REMUS TESTIFY AS PART OF BIDEN CLASSIFIED RECORDS PROBE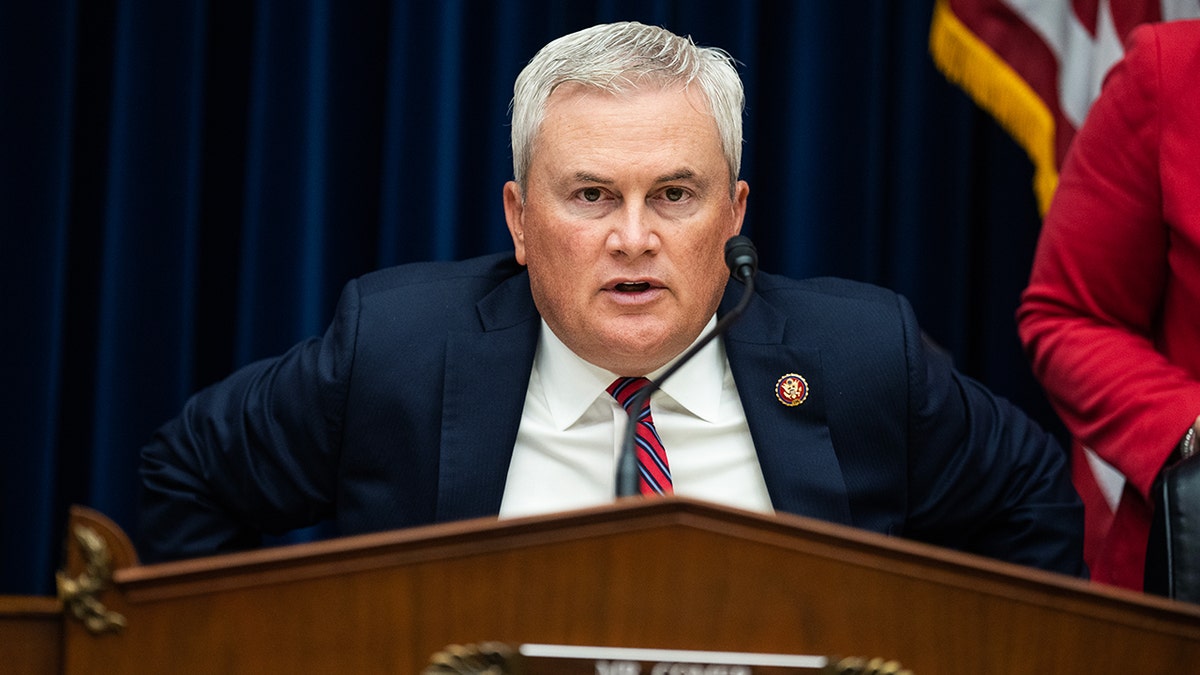 "The Oversight Committee looks forward to hearing directly from Dana Remus and other central figures to further our investigation into President Biden's mishandling of classified documents and determine whether our national security has been compromised," Comer continued. 
And Jordan, R-Ohio said the subpoenas and interview requests is part of the House's effort to hold the Justice Department and the president accountable.
"President Biden's mishandling of classified documents, including the apparently unauthorized possession of classified material at a Washington, D.C. private office and in the garage of his Delaware residence, raise serious concerns about his mishandling of sensitive intelligence information and his Department of Justice's double standard of justice," Jordan said. "Today's subpoena and transcribed interview requests represent another step in holding President Biden and the DOJ accountable." 
Comer, Jordan and House Ways & Means Committee Chairman Jason Smith, R-Mo., are leading the House impeachment inquiry against President Biden. 
"This is just the latest example of President Biden's willingness to skirt the law in order to hide the truth," Smith told Fox News Digital. "If the President himself was illegally holding classified material for some purpose, the American people deserve to know what that purpose is–and whether it constitutes an abuse of office." 
Smith added that the Biden administration "hasn't hesitated to scrutinize political opponents' use of classified materials, and he should be held to the same standard." 
WEISS SAYS HE 'WASN'T GRANTED' SPECIAL ATTORNEY AUTHORITY IN HUNTER BIDEN PROBE DESPITE REQUEST: TRANSCRIPT
Meanwhile, the subpoenas also come after Comer, last month, demanded answers from Special Counsel Robert Hur, who is investigating Biden's alleged improper retention of classified records, on whether the sensitive, classified documents Biden retained were related to specific countries— countries that were involved in his family's lucrative foreign business deals.
Comer is investigating the Biden family's foreign business dealings as part of the House impeachment inquiry, as well as Biden's alleged mishandling of classified documents.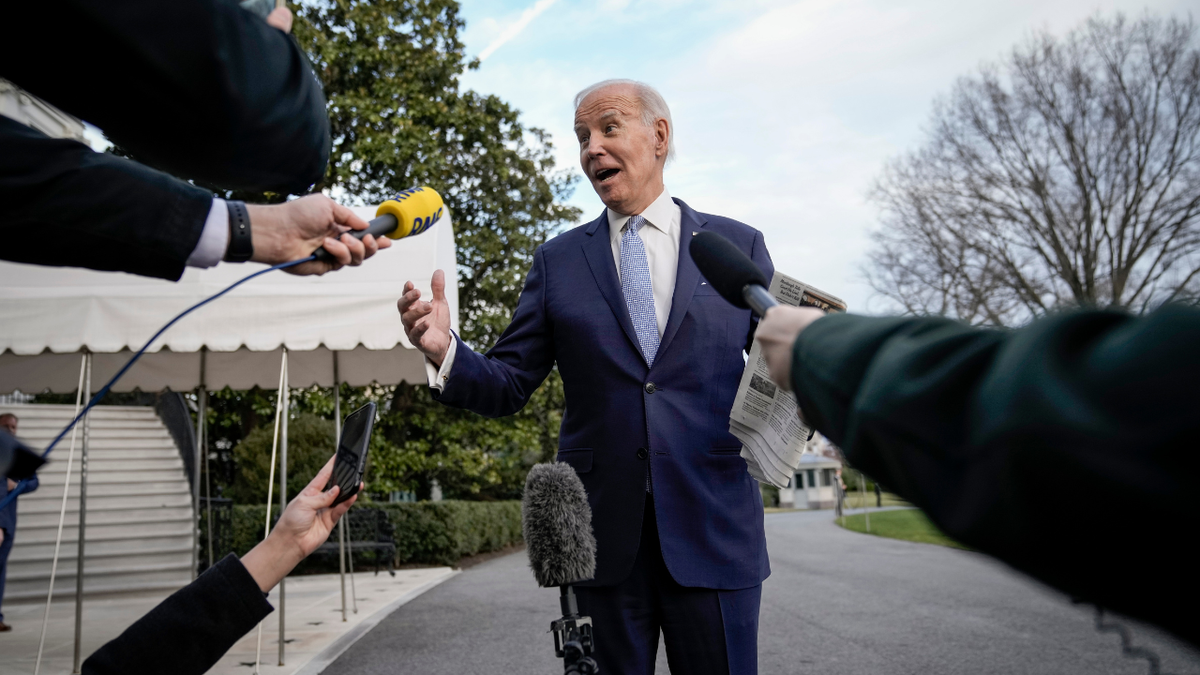 Comer also requested from Hur a list of the countries named in any documents with classification markings recovered from Penn Biden Center, Biden's residence, including the garage, in Wilmington, Delaware, or elsewhere; and a list of all individuals named in those documents with classification markings; and all documents found with classified markings.
Biden sat down for an interview with Hur last month.
HOUSE OVERSIGHT SUBPOENAS HUNTER BIDEN, JAMES BIDEN, ROB WALKER FOR TESTIMONY AMID IMPEACHMENT INQUIRY
"As we have said from the beginning, the president and the White House are cooperating with this investigation, and as it has been appropriate, we have provided relevant updates publicly, being as transparent as we can, consistent with protecting and preserving the integrity of the investigation," White House spokesperson for investigations Ian Sams said after the president's interview with the special counsel.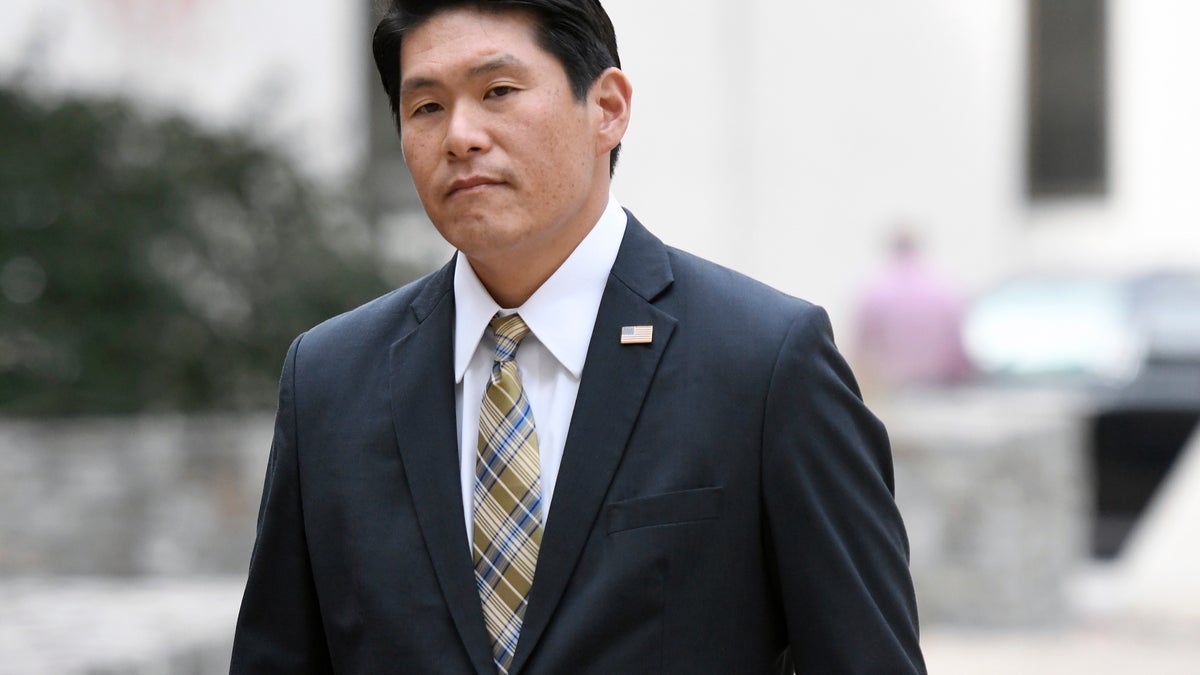 CLICK TO GET THE FOX NEWS APP
Hur's investigation comes after a batch of records from President Biden's time as vice president, including a "small number of documents with classified markings," were discovered at the Penn Biden Center by the president's personal attorneys on Nov. 2, 2022. 
Additional classified records were discovered at President Biden's Wilmington home in January. After that discovery, Attorney General Merrick Garland appointed Hur as special counsel to investigate the matter.