President Biden greeted Chinese President Xi Jinping Wednesday on the sidelines of the Asian-Pacific Economic Conference, saying there is "no substitute for face-to-face discussions" as the two leaders prepared for their first bilateral meeting this year to "ensure" that the competition between the United States and Beijing "not veer into conflict."
Biden told Xi that it is a "great honor and a pleasure" to host him at the summit.
BIDEN, XI MEETING WILL BE FORUM FOR 'INTENSE DIPLOMACY' AMID TENSIONS BETWEEN US, CHINA: OFFICIALS
"This time of year, about a year and a day ago, we met in Bali on the sidelines of the G20," Biden said. "Since then, key members of our teams have had important discussions on issues, matters to both of our nations and the world."
The meeting is the second in-person meeting between Biden and Xi since the beginning of the Biden administration in January 2021, but the "seventh interaction," a Biden administration official said. The last in-person meeting was in November 2022 in Bali, Indonesia, where they agreed more direct communication between U.S. and Chinese leadership was desirable.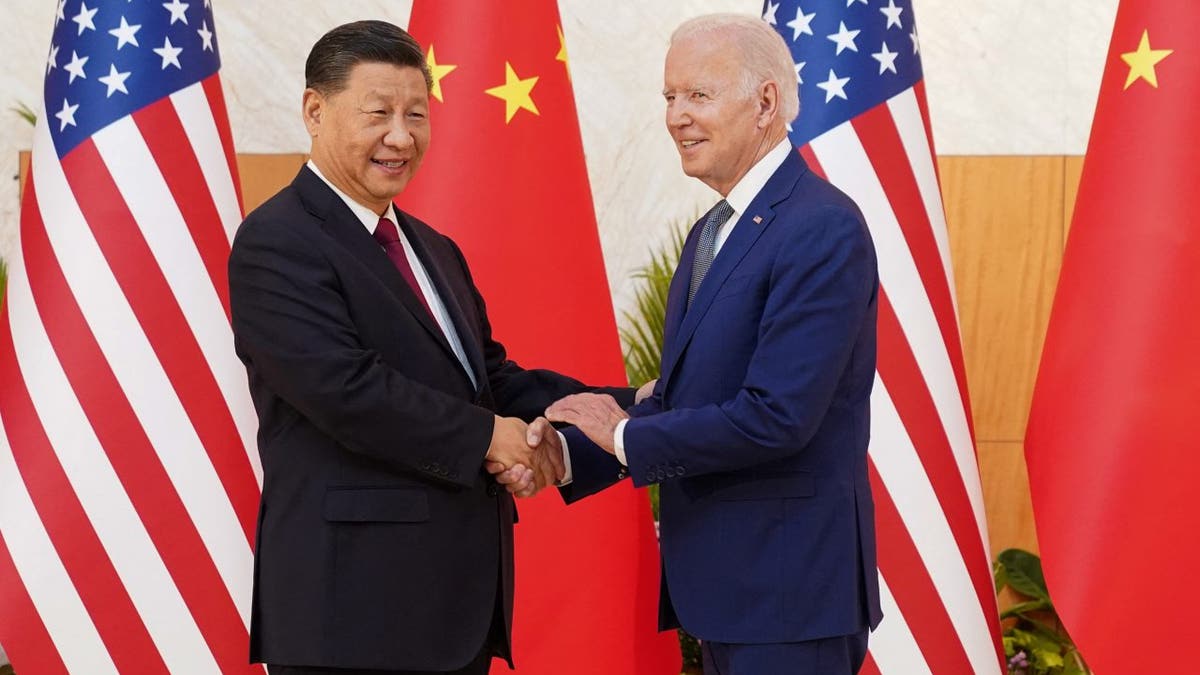 In the last year, the Biden administration has been working to "restore diplomatic interaction," officials said. In that time period, White House national security adviser Jake Sullivan met with Chinese Director Wang Yi three times; Secretary of State Antony Blinken, Treasury Secretary Janet Yellen and Commerce Secretary Gina Raimondo have traveled to Beijing; and China has sent its vice president, foreign minister and other senior officials to the United States for meetings.
But Biden stressed Wednesday that, "as always, there is no substitute for face-to-face discussions."
"I've always found our discussions straightforward and frank, and I've always appreciated it," Biden said. "Mr. President, we've known each other for a long time."
Biden said the two "haven't always agreed, which was not a surprise to anyone."
"But our meetings have always been candid, straightforward and useful," Biden said. "I value our conversation because I think it is paramount that you and I understand each other clearly — leader to leader with no misconceptions or miscommunications." 
He added: "We have to ensure that competition does not veer into conflict, and we also have to manage it responsibly — the competition. That's what the United States wants and what we intend to do." 
Biden stressed that "the world" wants the U.S. and China to have a "candid exchange."
"We also have a responsibility to our people and the world to work together when we see it in our interest to do so," Biden said.
The president pointed to "critical global challenges" the two nations face, like "climate change to counternarcotics to artificial intelligence," saying those issues "demand our joint efforts."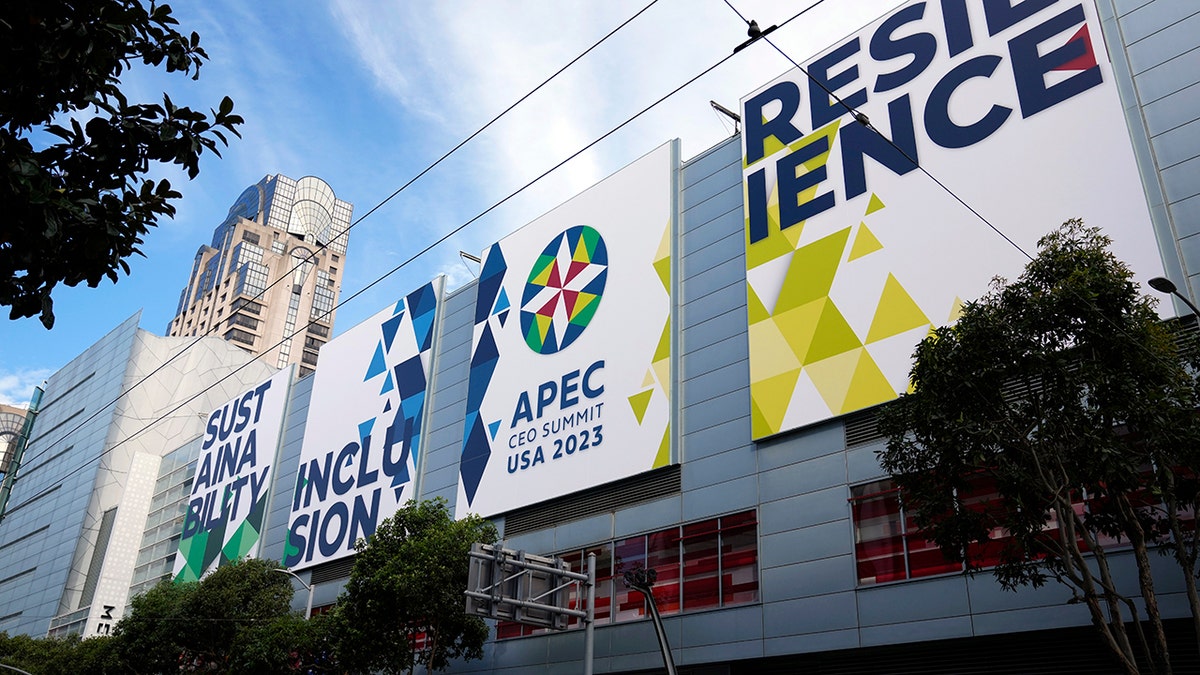 Xi weighed in, saying that the U.S.-China relationship is "the most important bilateral relationship in the world."
Xi said it "should be perceived and envisioned in a broad context of the accelerating global transformations unseen in this century."
"It should develop in a way that benefits our two peoples and fulfills our responsibility for human progress," Xi said.
Xi admitted that the U.S.-China relationship "has never been smooth sailing over the past 40 years or more and always faces problems of one kind or another." 
BIDEN, XI TO MEET ON SIDELINES OF APEC CONFERENCE IN BAY AREA: 'INTENSE DIPLOMACY'
"Yet it has kept moving forward amid twists and turns for two large countries like China and the United States," Xi said. "Turning their back on each other is not an option."
But Xi did warn that it is "unrealistic for one side to remodel the other."
"Planet Earth is big enough for the two countries to succeed," Xi said. "And one country's success is an opportunity for the other."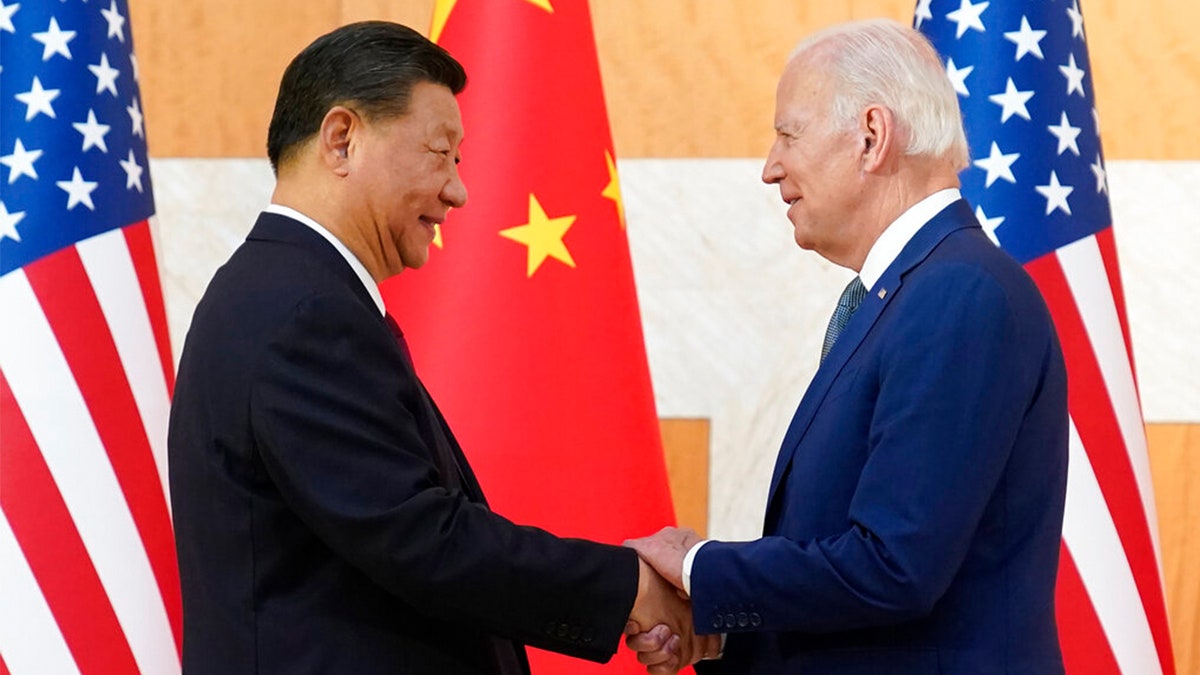 "It is an objective fact that China and the United States are different in history, culture, social system and development path," Xi said. "However, as long as they respect each other, coexist in peace and pursue winning cooperation, they will be fully capable of rising above differences and find the right way for the two major countries to get along with each other."
CLICK HERE TO GET THE FOX NEWS APP
Biden and Xi are expected to discuss a range of regional, global and transnational issues, including Russia's war in Ukraine, the Israel-Hamas war and the growing conflicts in the Middle East.
The two are also expected to discuss additional "potentially contentious" topics, including election interference, with Biden planning to warn Xi about potential election influence operations.