FIRST ON FOX: More than 30 current and former elected officials in Utah tossed their support on Thursday behind a local mayor who is seeking the Republican nomination for the state's 2024 Senate election to replace GOP Sen. Mitt Romney.
The new endorsements for Riverton Mayor Trent Staggs' bid for the Senate – shared first with Fox News Digital – came one day after Romney announced he would not be seeking re-election in 2024.
Of the 33 endorsements, Staggs received support from state GOP Rep. Quinn Kotter, eight mayors from across the state, more than a dozen past and present councilmembers and two state board of education members.
ROMNEY SENATE CHALLENGER TRENT STAGGS RECEIVES ENDORSEMENT FROM UTAH'S LARGEST POLICE UNION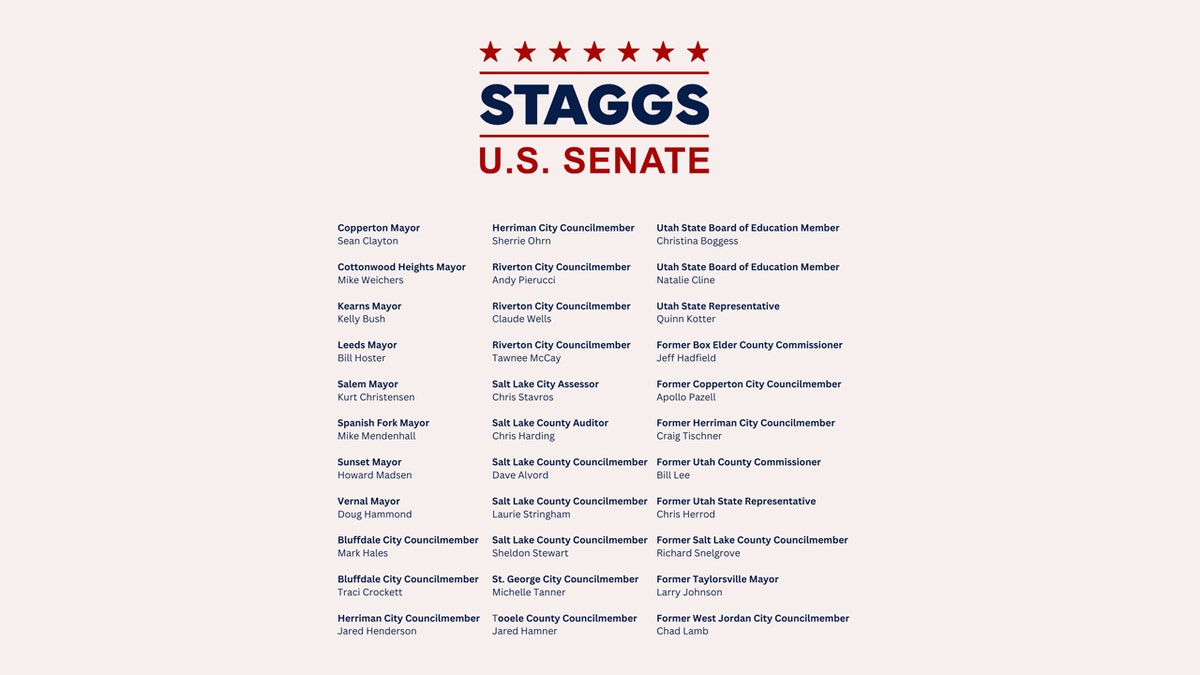 "I'm honored to have the support of so many elected officials across the state," Staggs told Fox News Digital. "We are building a coalition. Utah is hungry for a champion of America First policy, and I'm honored, so many have rallied around our campaign. We can do this."
In June, Staggs received support from Utah's largest police union, the Utah Fraternal Order of Police.
"The Utah Fraternal Order of Police unanimously endorses Trent Staggs for United States Senate," a union press release provided to Fox News Digital at the time stated. "Mayor Staggs has been a longtime supporter of law enforcement and specifically the FOP. He continually shows through words and actions what it means to support law enforcement and he received the unanimous endorsement of our executive board and trustees."
"He understands the need to protect our safety as well as our working conditions, and we wholeheartedly endorse his candidacy," the union added of Staggs.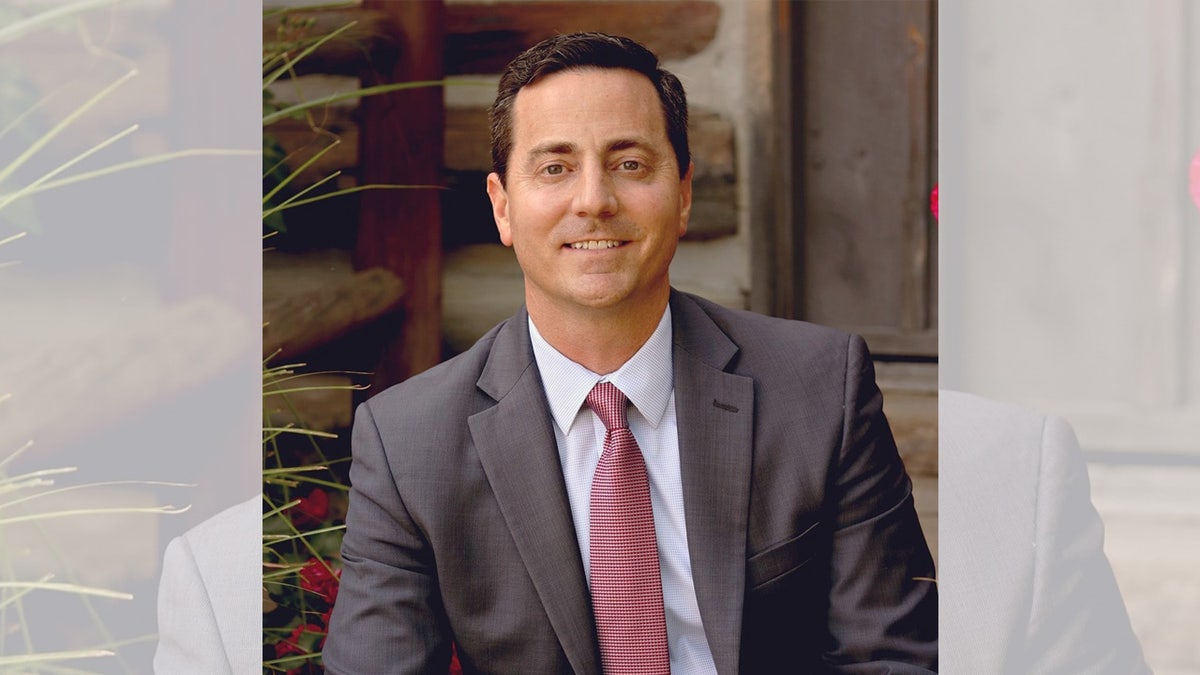 ROMNEY ANNOUNCES HE WON'T SEEK RE-ELECTION IN 2024, BASHES TRUMP AND BIDEN
The union's endorsement of Staggs, who has served as the mayor of Riverton since 2018, marked the group's first Senate primary endorsement. In prior elections, the Utah FOP backed now-Rep. Burgess Owens, R-Utah, as well as former Rep. Jason Chaffetz, R-Utah.
Staggs — who gained notoriety in 2020 for his opposition to mask mandates amid the coronavirus pandemic — announced in May that he was running for the Senate seat currently held by Romney, who said Wednesday that he would not be seeking a second term in the Senate.
In announcing his decision earlier this week, Romney, who declared he's not "retiring from the fight," bashed both President Biden and former President Trump while calling for "a new generation of leaders."
"I have spent my last 25 years in public service of one kind or another. At the end of another term, I'd be in my mid-eighties. Frankly, it's time for a new generation of leaders. They're the ones that need to make the decisions that will shape the world they will be living in," Romney said in a statement obtained by Fox News Digital.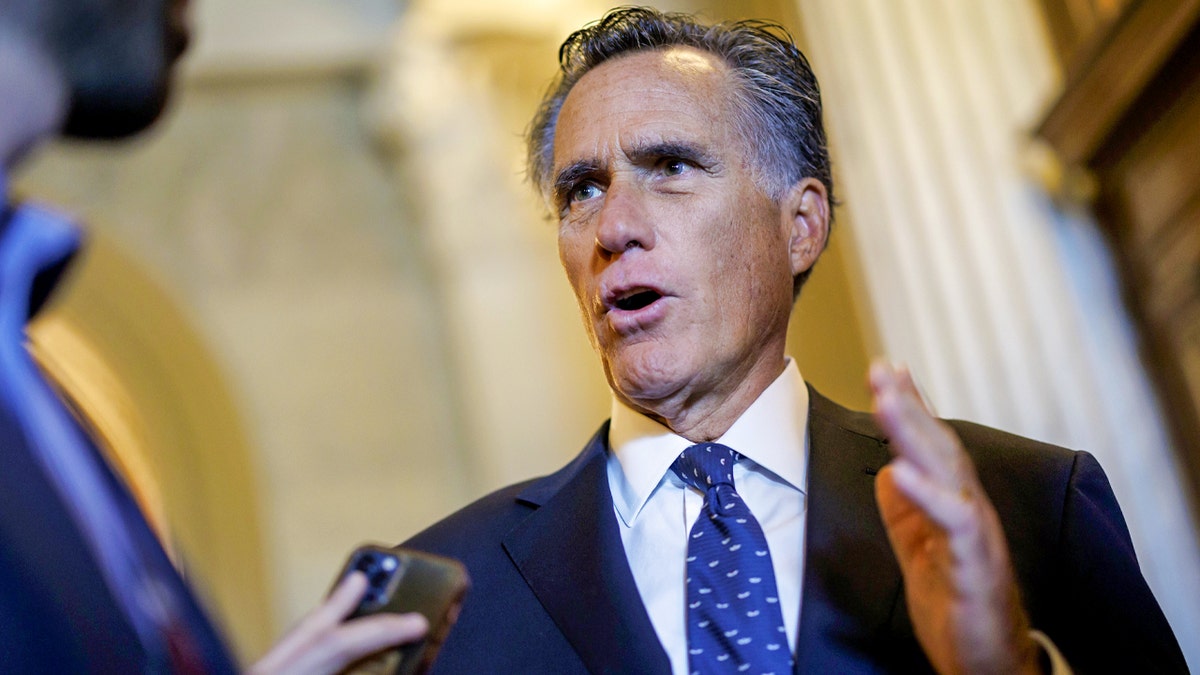 "We face critical challenges — mounting national debt, climate change, and the ambitious authoritarians of Russia and China. Neither President Biden nor former President Trump are leading their party to confront them," the senator said.
CLICK TO GET THE FOX NEWS APP
"On the deficits and debt, both men refuse to address entitlements even though they represent two thirds of federal spending. Donald Trump calls global warming a hoax and President Biden offers feel-good solutions that will make no difference to the global climate," he added.
Romney was the GOP nominee in the 2012 presidential election but was defeated by former President Obama.