Malayalam actor Dulquer Salmaan is known for his love of cars. The actor has a large collection of classic, modern, and exotic cars in his garage. Alongside his father Mammootty, who is also an actor, he co-owns the 369 garage. One of the recent additions to this collection was a Ferrari 296 GTB. We saw a couple of pictures of the actor's Ferrari on the road, and now we have some more pictures that show Dulquer Salmaan's new Ferrari up close.
The images of Dulquer's Ferrari were shared by Automobili Ardent India on their Instagram page. The pictures were taken at the Ferrari dealership in Delhi before the car was delivered to Chennai for the actor. As mentioned in our previous articles, Dulquer has bought the supercar in a very different shade of red called Rosso Rubino Metallizzato, a special hue usually seen on older Ferrari cars.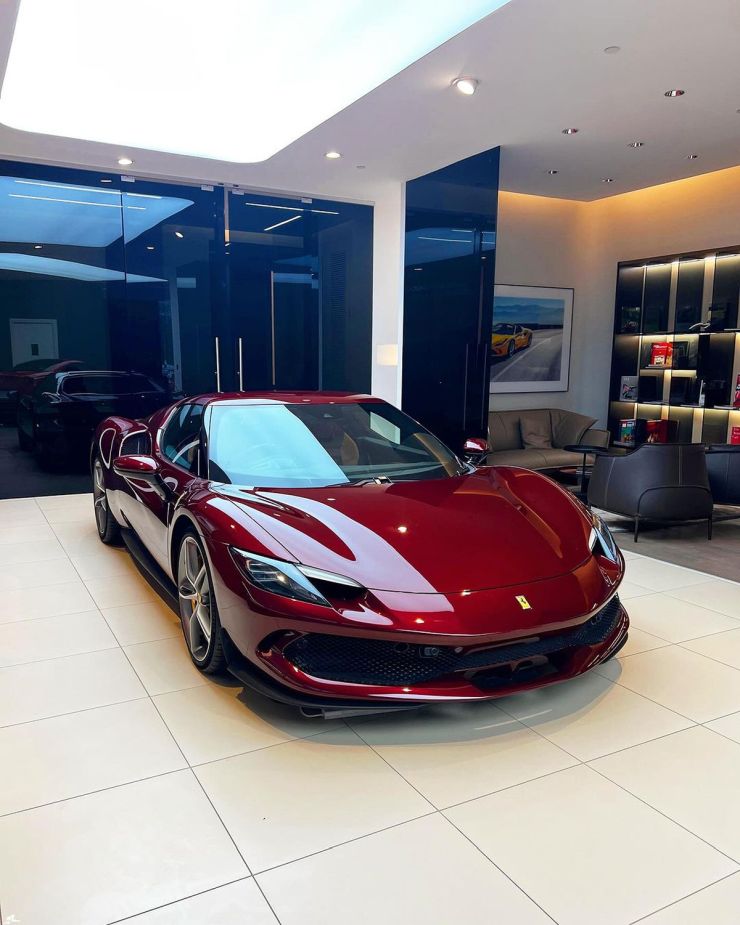 Dulquer Salmaan is known for his deep interest in cars, often delving into their history and manufacturers. This could be the reason why he opted for this particular shade. The new images also showcase the car's interior. Dulquer has chosen tan-colored interiors for his Ferrari, featuring Daytona seats with Bordeaux inserts that complement the exterior paint. The combination of tan and red exudes a classy look for the car. The fully digital instrument cluster, steering wheel, and paddle shifters are visible in the pictures.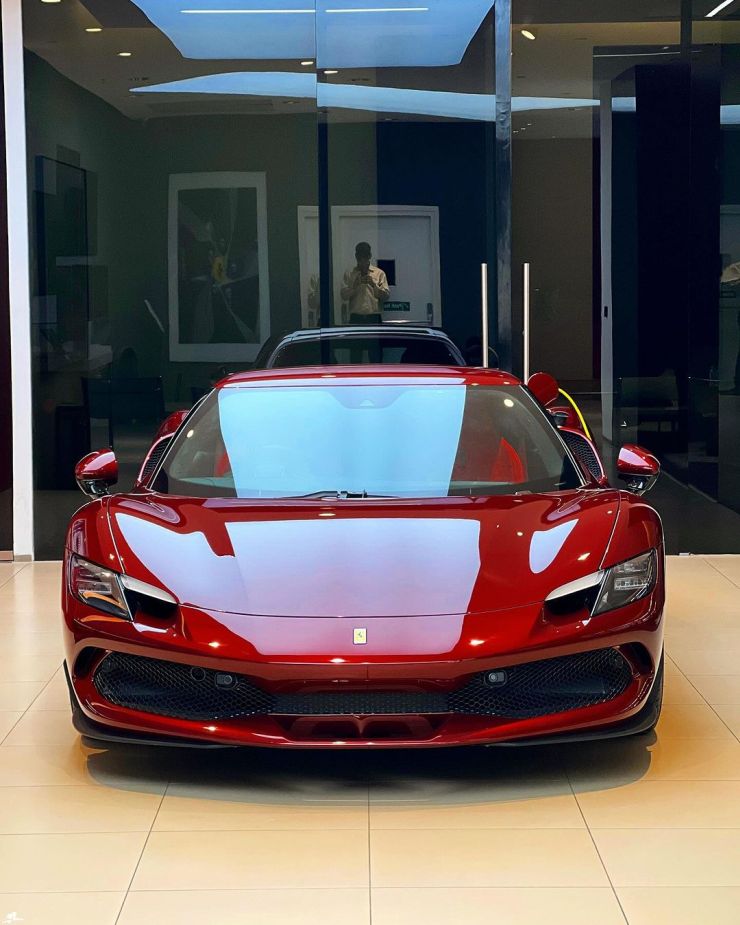 As mentioned earlier, the images were taken at the Ferrari dealership before the car was shipped to Chennai. Dulquer Salmaan is the first actor from the Malayalam film industry to own a Ferrari. Like many other cars in his garage, Dulquer is likely to apply for the 369 fancy number for this car. Since the car was shipped to Chennai, it seems likely that the actor will register it in Tamil Nadu.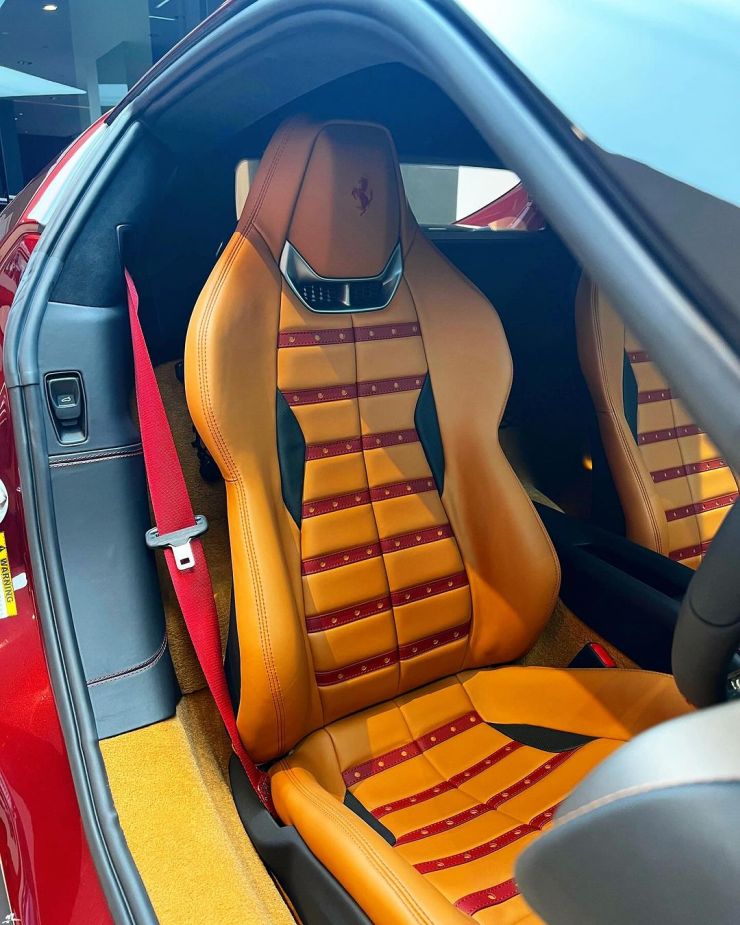 Apart from the recently purchased Ferrari, Dulquer also acquired a BMW 7-Series luxury sedan. He was spotted in the car while on his way to the Chennai airport. The Ferrari 296 GTB is a very special car, possessing an elegant design typical of Ferraris. Despite being an entry-level supercar, nothing about it is entry-level. As depicted in the pictures, the car boasts a very elegant, premium-looking cabin with a sporty Formula 1-inspired steering wheel containing all essential controls, including the Manettino dial.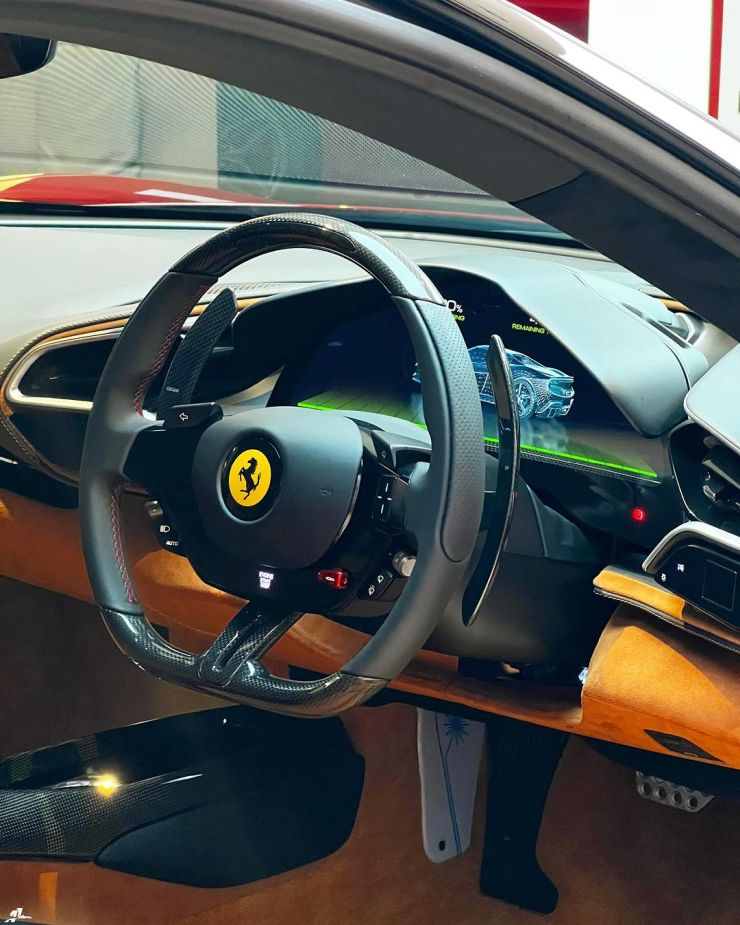 The Ferrari 296 GTB is, in fact, the most powerful car from Ferrari with a V6 engine. It is equipped with a 2.9-liter V6 engine paired with an electric motor. This hybrid petrol engine is tuned for high performance, characteristic of Ferraris. The hybrid setup generates a maximum of 818 PS. The car accelerates from 0 to 100 km/h in 2.9 seconds, with a top speed of 330 km/h. The price for a brand new Ferrari 296 GTB is Rs 5.40 crore, ex-showroom, and depending on customizations, the price could rise even higher.