FIRST ON FOX – Political leaders in a small Ohio town that was thrust into the national spotlight earlier this year after a train derailment triggered the release of hazardous materials are making an endorsement in the state's competitive GOP Senate primary in a race that could determine if Republicans win back the chamber's majority.
East Palestine Mayor Trent Conaway and fire chief Keith Drabick, as well as Columbiana County Commissioner Tim Weigle, are endorsing state Sen. Matt Dolan. The announcement was shared first with Fox News on Wednesday.
Dolan, a former top county prosecutor and Ohio assistant attorney general whose family owns Major League Baseball's Cleveland Guardians, is one of the three major Republicans vying for their party's 2024 nomination in the race to challenge longtime Democratic Sen. Democrat Sen. Sherrod Brown in a one-time general election battleground state that's turned red in recent cycles.
The small town, located along the border with Pennsylvania about 20 miles south of Youngstown, Ohio, was the site of a February train derailment that spilled hazardous chemicals into the air, soil and water and triggered significant evacuations. 
OPINION: TERRIFYING THINGS IN EAST PALESTINE THAT WE STILL DON'T KNOW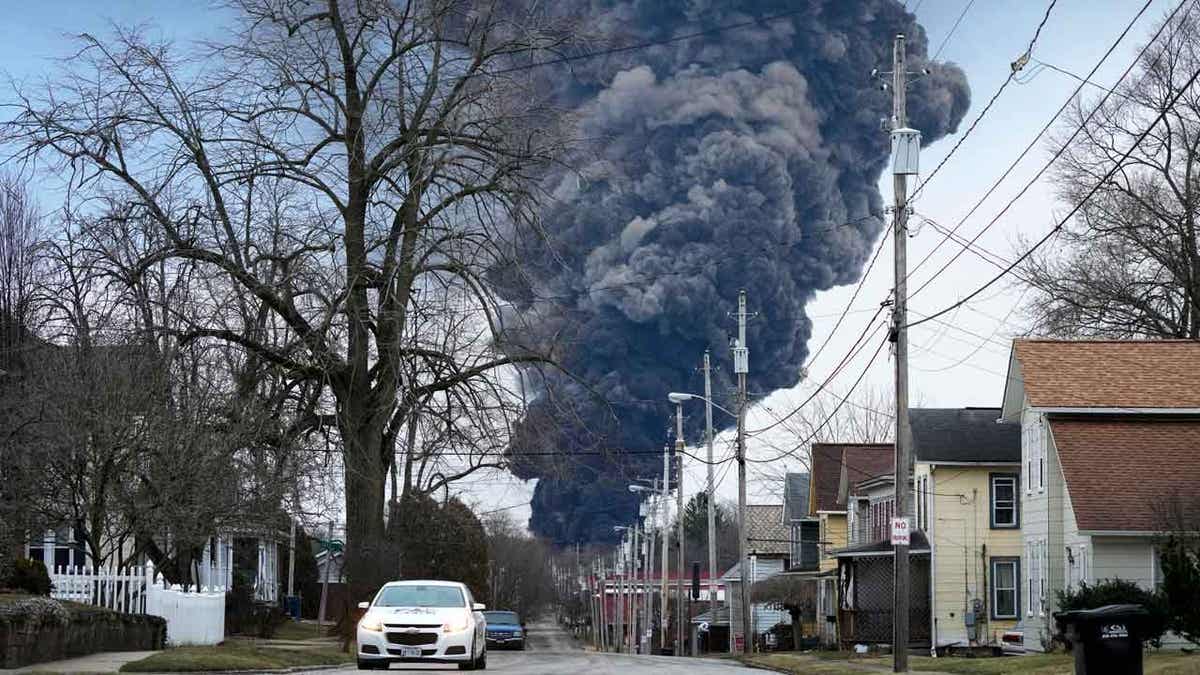 The accident spurred Congressional hearings and a bipartisan railroad safety bill. And nine months after the derailment, lives are still shattered in East Palestine as Norfolk Southern continues its cleanup.
East Palestine Mayor Trent Conaway, in backing Dolan, said in a statement that "in the aftermath of unspeakable tragedy, Ohioans came together from many walks of life to lift one another up and begin a recovery process that continues today. Through it all, one leader among many has stood out for his efforts grounded in responsiveness and results."
BLUE TO RED: FOUR SENATE SEATS THAT MAY FLIP IN THE 2024 ELECTIONS
"Matt Dolan didn't come here for headlines, cameras, or social media clicks. He quietly showed up, rolled up his sleeves and asked how he could help. Each day, Matt has stood with East Palestine and as we continue to rebuild, he's focused on our community's needs and worked with us to develop a recovery plan that gets results. That's why I'm proud to stand with Matt Dolan," Conaway emphasized.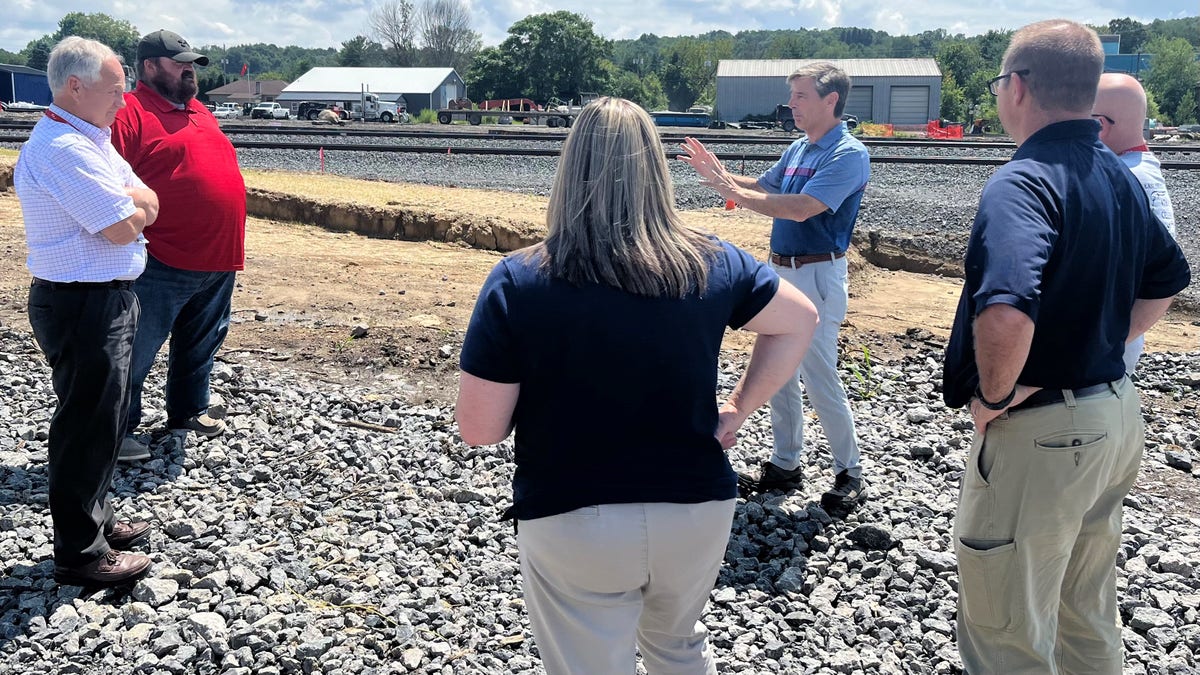 Keith Drabick, the town's fire chief, highlighted that Dolan "cares about results, not who gets the credit. He's taken the time to come here, visit with our people, understand our challenges, and get to work in a manner that serves others. We need more leaders like Matt Dolan."
And Columbiana County Commissioner Tim Weigle said that Dolan "has taken a personal interest in the rebuilding and success of our community, and that makes him exactly the kind of proven public servant we need in Washington."
WITH NINE WEEKS TO GO UNTIL THE FIRST VOTES, THIS CANDIDATE REMAINS THE COMMANDING FRONT-RUNNER IN THE GOP PRESIDENTIAL RACE
Pointing to the derailment, Dolan said in a statement that "this year our entire nation has seen that Columbiana County personifies resilience, hard work, and grit. When the derailment occurred, local leaders and first responders stepped up. They didn't take 'no' for an answer. They worked together to hold intergovernmental leaders, agencies, and private companies alike accountable, and they demanded results."
And Dolan vowed that "in the U.S. Senate I will never stop working to build upon their progress and deliver results for East Palestine, Columbiana County, and our entire state."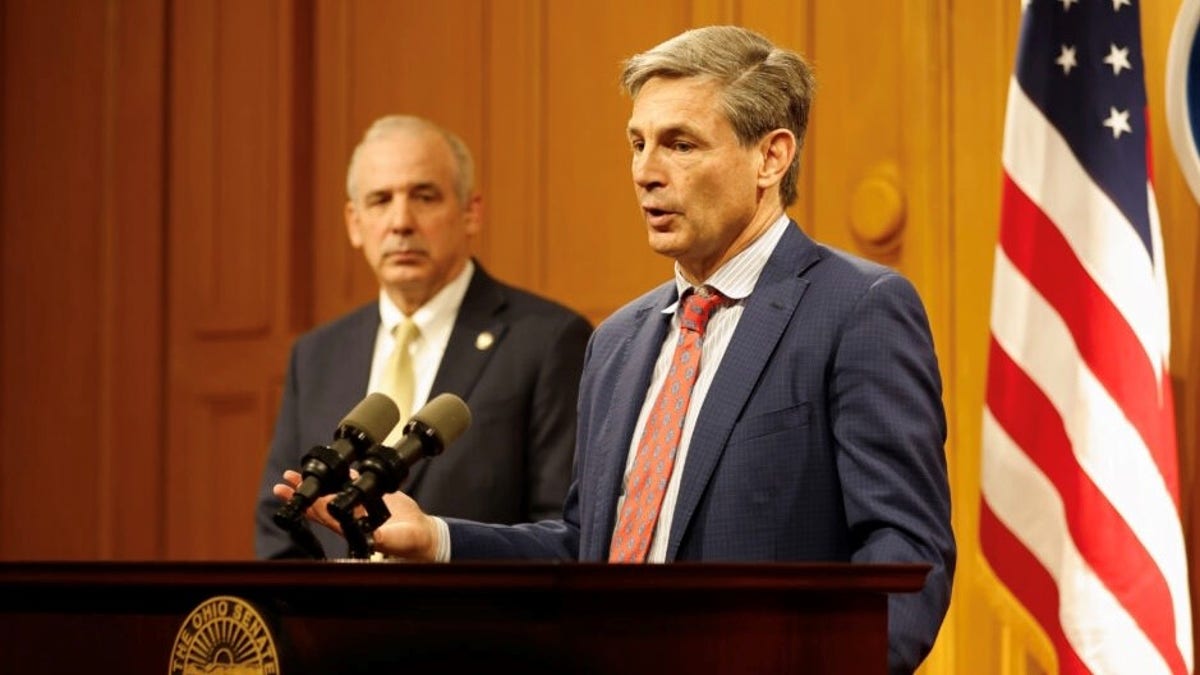 Dolan's in a three-way battle for the GOP Senate nomination, along with Ohio Secretary of State Frank LaRose and Bernie Moreno, a successful Cleveland-based businessman and luxury auto dealership giant. 
Dolan and Moreno are making their second straight runs for the Senate. Moreno suspended his campaign a couple of months before the May 2022 primary. Dolan surged near the end of the primary race, coming in third, just behind former state Treasurer Josh Mandel. 
CLICK HERE TO GET THE FOX NEWS APP 
The 2022 nomination was won by former hedge fund executive and best-selling author JD Vance, who landed former President Donald Trump's endorsement just before the primary. Vance went on to defeat longtime Democrat Rep. Tim Ryan in last year's general election to succeed retiring GOP Sen. Rob Portman.
Vance earlier this year endorsed Moreno, but Trump to date has remained neutral in the three-way primary battle.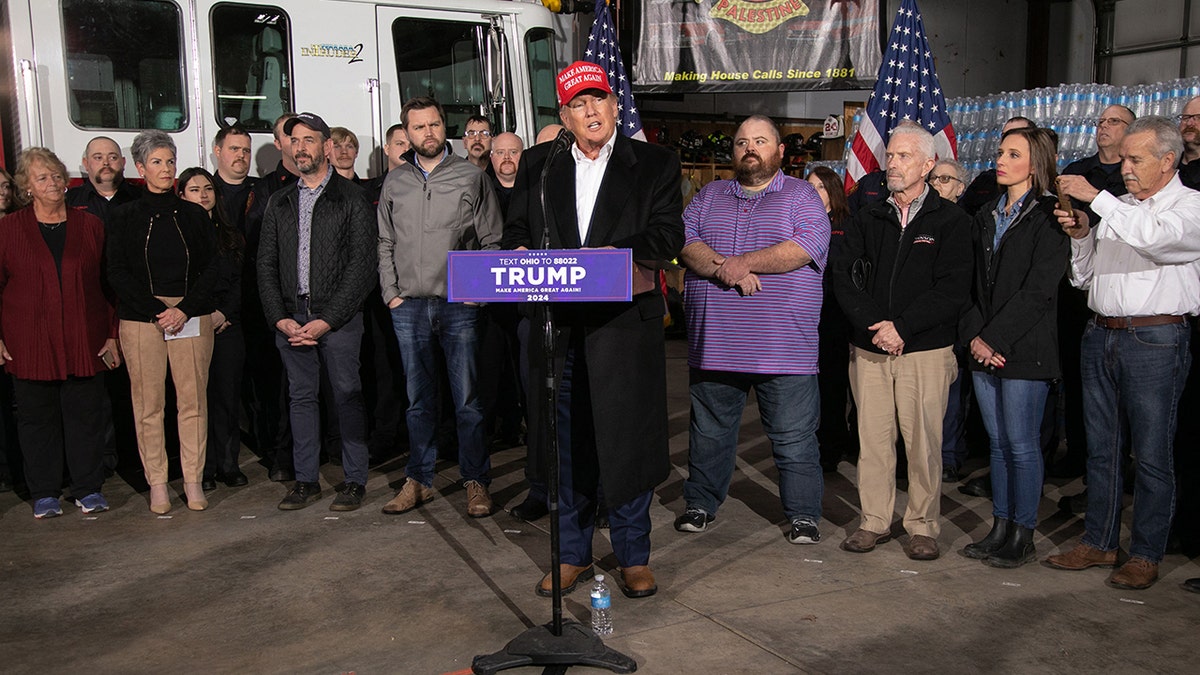 Trump visited East Palestine after the derailment, and praised the mayor's efforts. The town is located in Ohio's Mahoning Valley, which is considered part of the Rust Belt, where working-class voters predominate. Trump made major gains for Republicans in an area, which previously was a Democratic stronghold.
Brown, who's the only Democrat to win statewide in Ohio over the past decade, will be heavily targeted by Republicans in a state that was once a premiere battleground before shifting red.
Democrats currently control the U.S. Senate with a 51-49 majority, but Republicans are looking at a very favorable Senate map in 2024, with Democrats defending 23 of the 34 seats up for grabs. Three of those seats are in red states that Trump carried in 2020: Ohio, Montana and West Virginia, where Democratic Sen. Joe Manchin is not running for re-election.
Five others seats are in key swing states narrowly carried by Biden in 2020: Arizona, Michigan, Nevada, Pennsylvania and Wisconsin.
Get the latest updates from the 2024 campaign trail, exclusive interviews and more at our Fox News Digital election hub.